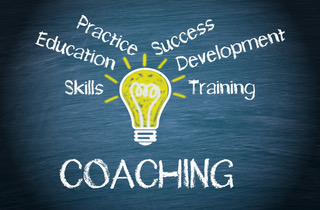 ICF Pittsburgh is pleased to offer "Coach Connect", a virtual Peer Coaching experience, facilitated by Anne Papinchak, PCC.
Peer coaching is where a coach coaches a client (another coach), and then gets feedback from the client, and observers.  Your coaching time can be applied to required coach hours for credentialing.  If you are a trained coach (novice or seasoned) interested in practicing your coaching skills through this virtual experience, please join us for one or more of these sessions.
Thursdays   6:30 – 7:45 pm
May 21, 2020
June 4, 2020
June 18, 2020
Coach Connect Facilitator:
Anne Papinchak, PCC will serve as the primary facilitator.   Anne has worked successfully as an independent coach and consultant for the past 10 years.  She also serves as a Mentor Coach.
REGISTRATION:
To register for these sessions, email your name, email address and the dates for the sessions you want to attend to Roberta at roberta@pittsburghcoaches.com.  You will receive a zoom link before each session.
Please click here for the agreement for participating in these sessions.
https://icf-pittsburgh.org/wp-content/uploads/2014/01/ICF-LOGO.png
0
0
Roberta Rollings
https://icf-pittsburgh.org/wp-content/uploads/2014/01/ICF-LOGO.png
Roberta Rollings
2020-04-29 10:12:01
2020-05-09 09:39:27
Coach Connect- Peer Coaching/Advisory Sessions