Welcome to ICF Pittsburgh!
Are you professionally certified or aspiring coach?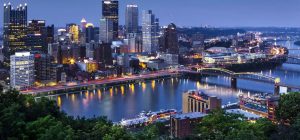 Welcome to our community of professional coaches who believe in the power of coaching to change lives—both personally and professionally. We are a Charter Chapter of the International Coach Federation (ICF), and our goal is to be an inclusive community that promotes, recognizes, and celebrates the value of professional coaching. We are here to help you network with like-minded professionals, grow your business, and increase your competencies through continuing education events, community gatherings, and virtual experiences. Most of our educational events award CEUs. Click to Learn more.
Resources for Coaches
ICF Pittsburgh is committed to providing our members and the coaching community with resources for you so you can assist your clients during this tumultuous period.

Spring 2021 Elective Courses
Executive and Leader Coaching by PCCP co-founder Michael Forlenza, PhD, MPH, PCC
This elective course is for students that have completed an ACTP Accredited program, with a minimum of 125 hours of coach training. We will consider the special and unique contexts and challenges faced by coaches who are working with leaders and executives in organizations. While the foundation of coaching remains the same, this course is designed to address the unique needs and perspectives of executives and leaders.  In addition, participants will learn about contracting with organizations, developing and building relationships with organizations and sponsors, and establishing a professional presence.
For more information and to register click here.
Fundamentals of ORSC (Organization and Relationship Systems Coaching) byFernando Lopez PCC, CPCC, ORSCC and Floy Carlson.
This course is designed for coaches and consultants who want to work with relationship systems: teams, organizations, couples, partnerships, and family relationships. You will learn systemic coaching skills to optimize the human dynamics among teams and families through promoting alignment, teamwork, and improving communication. Participants will develop a deeper understanding of relationship systems and learn practical coaching tools for conflict resolution, Increasing positivity and working directly with relationship systems.
For more information and to register click here.
Whether you are looking for a coach for yourself or the executives in your organization, we'll help you make the right connection. Our membership includes specialists in multiple disciplines, including executive, life, relationship, academic, careers, and business coaching. Learn more.
UPCOMING EVENTS
Join us for an in-person or virtual program
Virtual Midwest Region Coaches Conference
Our Midwest Region Coaches Conference Has Gone Virtual!
We have developed a virtual series with at least 20 amazing educational events beginning with
LaTonya Wilkins – Coaching People Who are Different From Us – October 7th.
We have currently been approved for 17.5 CCEs (14 Core Competency) with more likely to come. As a participating ICF Midwest Chapter, the fee for this series is only $67 ($30 Discount)
For more information and to register please click here.
We welcome you to join us in an upcoming event designed to build your coaching competencies, help grow your business, and meet your CCE requirements.
Sign Up for the Newsletter