The Coach as Speaker
June 1, 2022 @ 12:00 pm

-

1:30 pm

Free – $25.00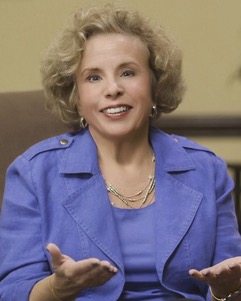 How to Create a Masterful Speaking Presence
CCEs: 1.5 (0.75 core/ 0.75 resource)
Speaking to groups is the number one way to build a coaching practice, but only if who you're being in front of the room is as present, authentic, and sincere as when you're interacting with clients.  But, what's the key to making it happen?
Never stop being a coach!  Apply the same core competencies to speaking as you do to your coaching.  Create a safe and supportive environment in your room that honors your audience's agenda.  When you're open and flexible in the moment, you create a dynamic synergy with your audience.
In this highly interactive and thought-provoking presentation, you will learn:
How to manifest a presence that's warm and genuine while being profoundly audience-focused and intensely purposeful.
How the message you send goes beyond the words you speak.
What goes into creating a compelling, interactive presentation that evokes insight and encourages people to expand their thinking.
How to provide masterful coaching as you engage audience members.
How to make an offer from the stage that speaks to the needs of your audience members and lands like an opportunity for further exploration and growth … and how to stay unattached as you do it!
The bottom line: Talking with a client in a coaching setting is very much like speaking to a group of people you don't know … if you approach it the right way.
Denise Hedges, PCC is a business development coach and speaking coach with over 30 years' experience in sales and marketing.  She specializes in training and coaching business owners to market themselves more effectively using the strategy of speaking.  Denise works with coaches to help them move past any uncertainty or fear they have about sales and marketing, so they can attract more clients, make more money, and make a real difference in the lives of more people! She trains personal and business coaches all over the world!  Visit her website at: http://www.DeniseHedges.com
Registration:
ICF Pittsburgh Member/Affiliate/Premier – $0
ICF Global Affiliate Chapters – $15
Non-members – $25
Recording only – $25