Returning Citizen Ex-Offenders: Coaching Members of Vulnerable Populations
July 12, 2022 @ 12:00 pm

-

1:30 pm

Free – $25.00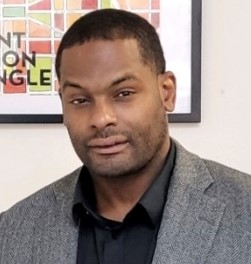 and Tuesday, July 26, 2022
by Talib Shakir, ACC

CCEs: 3.00 (2.25 Core/ 0.75 Resource)

(Must attend both sessions to receive cces)
(One registration covers both sessions)
In Coaching Tips and Advice for Returning Citizen Advocates, Talib Shakir writes:
"Needs tend to drive us until we understand how to drive them. Until then, we will remain stuck. Coaching helps men and women who have been incarcerated tap into their potential and possibilities. It helps show the direct correlation between needs and values. An underlying value can create a driving need. When that need is not met, it will be held as a value."
This workshop is for coaches wanting to work with people from vulnerable populations. Using Shakir's book and lived experience as the foundation, coaches will strengthen their capacity for curiosity and compassion not only for people returning from incarceration but also for members of any vulnerable group.
In this webinar, participants will learn:
How to recognize the humanity of people returning from incarceration.
Communication skills for working with this population.
How effective, sensitive communication is important—and what happens when these skills come together.
How to recognize that vulnerability is everywhere and see the vulnerability in others.
Participants will be able to:
Cultivate their curiosity and ability to listen actively and well.
Create safe coaching spaces for members of vulnerable populations.
Deepen their capacity for empathy for members of vulnerable populations.
Speaker:
Talib Shakir, ACC is a trained life coach with a focus on leadership, wellness, and reentry. His work includes working with community leaders and college professors, in addressing anti-social behaviors and reentry needs. He received his training through the Institute for Life Coach Training (ILTC).
REGISTRATION:
ICF Pittsburgh Member/Affiliate/Premier – $0
ICF Global Affiliate Chapters – $15
Non-members – $25
Recording only – $25