MRAC – How to Look Good on Video
February 3, 2021 @ 1:00 pm

-

2:00 pm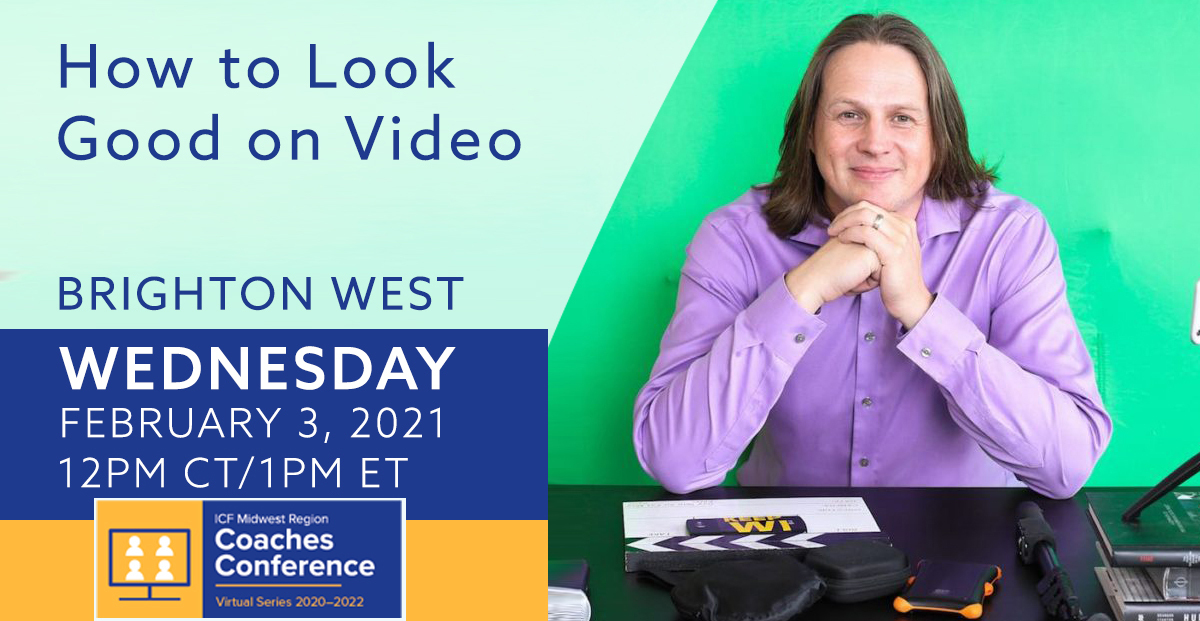 Participants will earn .5 Core Competency and .5 Resource Development CCEs for attending this webinar.
Video is the best tool for creating connections online. And coaches understand the importance of building "know, like and trust" with potential clients. But starting to use video can cause a lot of anxiety. In this session, Brighton will cover why video is such a powerful tool for coaches, where to start with video as a coach, and how to overcome the anxiety and technical hurdles of getting started. And coaches will practice looking fabulous on their webcams. Anxiety is typical when venturing into a new technology. Where should you start? Why is this tool important? What equipment do you need? How much will this cost? Will this really grow my coaching practice? How long will it take to get a return on investment? Join this workshop to get your video questions answered, and get on the path to video mastery. Not only will you leave understanding the how and why of video, but for this workshop, you'll be paired with another coach for a quick test run using your webcam in a breakout room, immediately applying what you've learned in class.
Understanding why video is powerful and being able to determine if this is an important step for their business. Know where to start with video, which platforms will give which results, and the best place to practice their new skills. Overcome the anxiety of making their first video by creating a video with a partner, following a 90-second checklist.