MRAC – Cultural Competency in Coaching: How to Develop it. How to Use it!
January 20, 2021 @ 1:00 pm

-

2:00 pm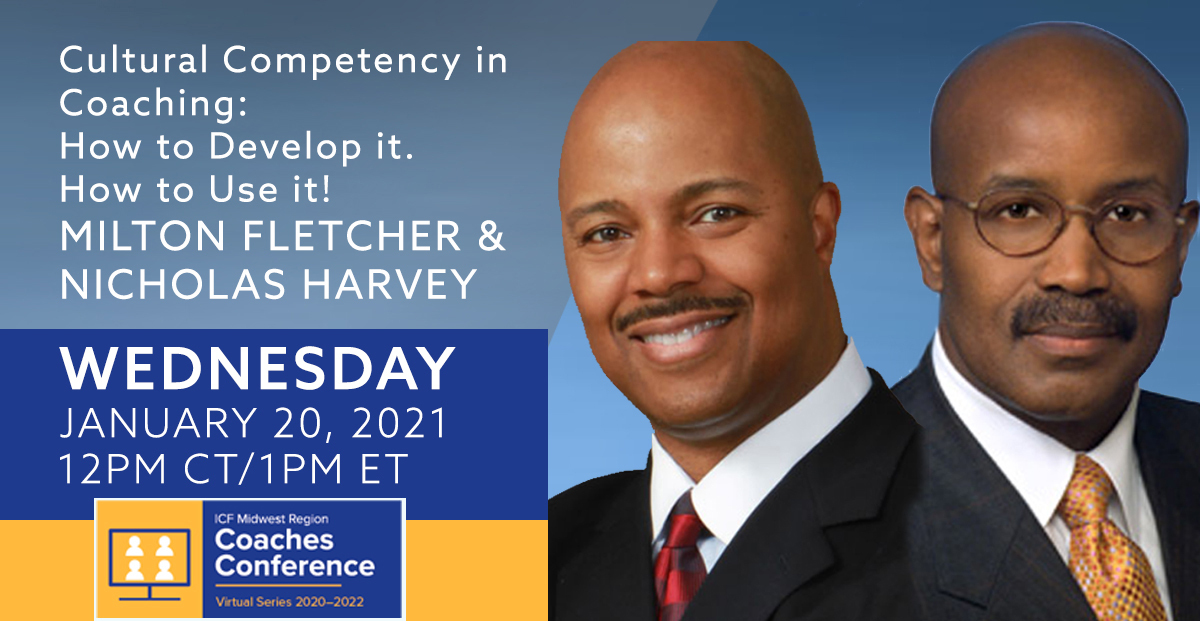 Participants will earn 1 Core Competency CCE for attending this webinar.
Any coach worth his or her weight in gold knows that there is no cookie cutter approach to coaching that will support them to connect with their clients in ways that enhances presence, supports active listening and empowers them to ask power questions, and co-create meaningful actions to move their clients forward. Each client brings their culture and historical background to the coaching conversation. To be effective, the coach must take into consideration the impact of their client's culture on their fears, limiting beliefs, feelings of efficacy, vision, passions and goals. Without this awareness the coach is unable to provide the highest level of support required by their clients. Current and pass research on the importance of cultural intelligence in the workplace and beyond underscores the significance of what has recently been identified as cultural competency in coaching. We define it as coaching that is responsive to diverse client populations and cultural factors that can influence insights and actions, such as language, communication styles, beliefs, attitudes, and behaviors. Milt and Nicholas together have coached clients in several different countries, as well as a wide variety of clients in the U.S. These experiences along with their experiences as African-American men in our highly diversified U.S. culture has provided a phenomenal laboratory in which to observe the impact of culture on individuals. The insights and knowledge they have gained both through their experiences and their research form the basis for this powerful workshop that will greatly enrich the participants awareness of how they can take their coaching to another level.
Participants in this interactive workshop will be involved in role-plays which will:
-Clearly demonstrate the impact of cultural competency in the coaching experience
-Support them to know what are the various cultural norms and values which affect their clients
-Sensitize them to be aware of how they must adjust their coaching approaches to meet their culturally diverse clients where they are
-Increase both their confidence and their ability to provide maximum service to their clients regardless of their cultural background
-Co-create actions which will support them to increase their level of cultural competency in coaching