Finding Our Calm in the Storm: Holistic Approaches to Stress Management
June 1, 2021 @ 6:30 pm

-

8:00 pm

Free – $25.00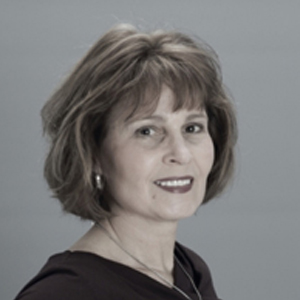 Rosemary Hanrahan, MD, MPH, ACC
CCEs: 1.5 (0.75 core / 0.75 resource)

We are now nearly 18 months into the COVID pandemic. This has been a time of unprecedented change and disruption. Stress, is a natural and automatic physical, mental and emotional response to change, disruption and challenge–and a normal part of everyone's life. When used positively, stress can lead to growth and meaningful action. But negative, long-term stress can impact on quality of life, livelihood and relationships. Managing stress will help clients (and coach) lead more balanced, healthier and fulfilling lives.
This interactive Well-inar will explore how stress may be showing up for us and our clients and will offer a range of holistic stress management strategies that can be integrated into coaching practice.
This Well-inar will:
Identify the types of stress and the potential positive and negative impact of stress
Discuss emotion-focused versus problem-focused stress management
Explore holistic "soul-lutions" for stress management that can be offered as a complement to coaching
Participants will be able to:
Recognize the different types of stress how they potentially show up and impact on individuals (coach and client)
Using a coaching Case Study, determine how to integrate holistic stress management practices into coaching
Create a library of holistic stress management practices and resources to utilize with individuals (coach and client)
Gain confidence and ease in introducing holistic stress management practices by participating in an interactive small group setting
Rosemary Hanrahan, MD, MPH, ACC is a certified professional coach, speaker, author, non-profit specialist, and physician with a Master of Public Health, brings her coaching and workshops to individuals and organizations in the academic, healthcare and non-profit sectors. In her speaking and coaching engagements, Rosemary draws on recent evidence-based studies by the American Medical Association, the National Academy of Medicine, the Institute of Coaching and the Greater Good Science Center at Berkley to help clients develop personal and professional strategies to remain engaged, passionate and productive in their chosen profession. Rosemary also facilitates professional development seminars and workshops for community groups and organizations on topics such as: Cultivating Caregiver Resilience, Compassion Fatigue Awareness and Prevention, Developing Strategies to Beat Burnout and Build Resilience.
Rosemary is certified as a Reiki Level I, II and Master Practitioner, Tai Chi For Arthritis and Falls Prevention Instructor, and Emotional Freedom Technique (EFT) Practitioner. She has recently participated in an international Climate Change Coaching Training Circle, sponsored by Climate Change Coaches in the UK.
REGISTER:
ICF Pittsburgh Member/Affiliate/Premier – $0
ICF Global Affiliate Chapters – $15
Non-members – $25
Recording only – $25