"Empowered Coaching: Building Resilience and Conquering Burnout"
July 19 @ 12:00 pm

-

1:00 pm

Free – $25.00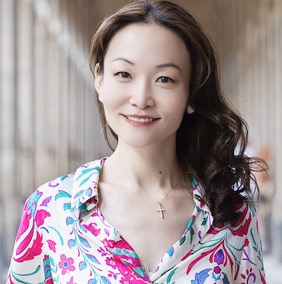 CCEs: 1.0 (.75 core / .25 resource)

Join our upcoming webinar as we delve into a crucial topic that affects many coaching professionals: burnout. In this transformative session, we will explore the subtle signs and symptoms of burnout and equip coaches with effective strategies for identifying and managing this pervasive issue.
Through an interactive and engaging discussion, we will explore practical techniques for self-care that empower coaches to prioritize their well-being, foster resilience, and maintain their passion for coaching.
Discover the power of creating healthy boundaries, setting limits, and implementing self-care practices that nourish the mind, body, and spirit. Don't miss this opportunity to enhance your coaching skills and cultivate a sustainable and fulfilling career.
The focus of this webinar will be on:
Identifying and Managing Burnout in Coaching
Creating Boundaries for Burnout Prevention
Building Resilience for Coaches
Learning tips and tools for Preventing Burnout
Participants will:
Be able to recognize the signs of burnout in themselves and others.
Learn techniques for managing stress and avoiding burnout
Develop a personalized self-care plan to implement in their coaching practice.
Be able to identify areas where they need to set boundaries to prevent burnout.
Speaker:
Jane Song, ACC is a therapist with a masters degree in Mental Health Counseling from Gordon-Conwell Theological Seminary and certification as an ACC life coach. She is also equipped to help clients navigate the emotional and psychological aspects of burnout, such as anxiety, depression, and feelings of overwhelm. With her training, she provides a safe and supportive environment where clients can heal and regain a sense of control over their lives.
As a wellbeing and burnout coach, consultant, and therapist, Jane is committed to helping individuals and corporations overcome the physical and emotional exhaustion that comes with burnout. With extensive experience in guiding clients through challenging times and supporting their journey towards a healthier, more balanced lifestyle, she has developed a deep understanding of how to help clients cultivate a more sustainable and fulfilling life. Through a collaborative and empowering relationship, she works together with clients to create a plan for sustainable wellbeing that is tailored to their unique needs.
Overall, Jane's goal as a burnout consultant, therapist, and life coach is to help clients achieve their personal and professional goals while prioritizing their physical, emotional, and mental wellbeing. She is dedicated to empowering clients to live their best lives by addressing all aspects of burnout, and her expertise allows her to provide effective guidance and support.
REGISTRATION:
ICF Pittsburgh Member/Affiliate/Premier – $0
ICF Global Affiliate Chapters – $15
Non-members – $25
Recording only – $25