ChatGPT for Coaches
September 12 @ 12:00 pm

-

1:30 pm

Free – $25.00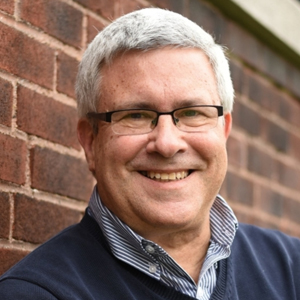 by Chuck Gohn, ACC
12:00 p.m. to 1:30 p.m.
CCEs: 1.5 (0.5 core / 1.0 resource)

This 90-minute webinar will introduce life coaches to the revolutionary AI tool, ChatGPT, and its potential applications in the coaching industry. Participants will learn how to leverage this technology to enhance their business operations (with real examples), from social media engagement and email marketing to course design and creating powerful questions.
The webinar will include but not be limited to the following key areas:
What is ChatGPT?: An introduction to ChatGPT, and its capabilities.
ChatGPT for Social Media Presence: How to use ChatGPT to create engaging social media content and connect effectively with your audience.
ChatGPT for Client Emails: Using ChatGPT to craft persuasive marketing emails and personalized follow-up messages.
ChatGPT for Course Design: Utilizing ChatGPT to brainstorm course topics and create captivating course descriptions and outlines.
ChatGPT for Powerful Questions: Using ChatGPT to Create powerful coaching questions tailored to specific sessions and client objectives.
Ethical Considerations when using ChatGPT: Ensuring compliance with the ICF Professional Code of Ethics when using ChatGPT in your marketing efforts.
Participants will gain knowledge on:
Understand the capabilities of ChatGPT and how to access and use it effectively.
Appreciate the assistance that ChatGPT can bring to the business development
Realize the value that ChatGPT can add to client relationships and coaching sessions
Be aware of the ethical considerations when using ChatGPT in their coaching business.
Chuck Gohn, ACC is a seasoned professional with extensive experience in coaching, business, non-profits, and academics. He holds an Associate Certified Coach (ACC) credential and serves on the board of the International Coaching Federation's Pittsburgh Chapter. Chuck is also a Fellow Coach with BetterUp Coaching and teaches Life Coaching at Allegheny Community College.
Chuck's academic qualifications include a Doctorate from Fuller Seminary, a Master's from Emmanuel Seminary, and a Bachelor of Science in Business from Portland State University.
With his diverse background, Chuck is equipped to facilitate profound transformative change in individuals and groups through his coaching skills, work, and life experiences.
Chuck is the founder of Chuck Gohn Coaching (chuckgohncoaching.com), a comprehensive Learning Hub for Life Coaches that caters to both established coaches and those considering a career in coaching. Chuck is the author of ChatGPT for Life Coaches: a practical guide for enhancing your life coaching business
Registration: (Note-registration includes recording)