Applications of Polyvagal Theory in Coaching
September 19 @ 12:00 pm

-

1:30 pm

Free – $25.00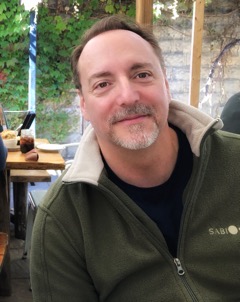 Michael Forlenza, PhD, MPH, PCC, TIPC
 CCEs: 1.50 (0.75 core/0.75 resource)

 Regardless of one's coaching niche, coaches are being asked with greater frequency to support clients through experiences of toxic stress, burnout and even trauma.  Polyvagal theory offers both a scientific understanding of the feelings of safety that give rise to connection, growth, and restoration and practical implications for coaches to both self-regulate and co-regulate with their clients.  Participants will learn simple practices and techniques that can support client neurophysiological shifts from protection to connection and from surviving to thriving.  This shift supports the emergence, restoration, and cultivation of resilience as a function of both connection and feelings of safety.
In this webinar participates will learn:
About the neurophysiology of feeling safe and the importance of safety to learning and growth in coaching.
About their own and others bodily and behavioral reactions to past and current experiences.
Specific breathing and movements patterns to support self-regulation.
Participants will be able to:
Recognize, regulate, and co-regulate reactions in themselves and others.
Intentionally shift their own state to support state-shifts in their clients.
Come to value the felt-sense of safety and connection as foundational to the coaching relationship.
Speaker:
Michael Forlenza is an experienced leader, international leadership consultant, and leadership development coach having worked for over a decade with both executive and emerging leaders across a wide variety of corporate and economic sectors including academic medicine and healthcare, public health, higher education, mental health care, financial services, insurance services, legal services, law enforcement, sales, government, biotechnology, engineering, management consulting, hospitality, and food service. Prior to becoming a full-time coach, consultant, and facilitator, Michael served as Assistant Dean in the School of Leadership and Professional Advancement at Duquesne University where he initiated, founded, and taught Executive Coaching in the Professional Coach Certification Program (PCCP), an International Coach Federation Accredited Coach Training Program, also having served as its Executive Director. He is currently a Senior Faculty Member and Director of Faculty Training with Lodestar Consulting and Executive Coaching where he leads and facilitates programs in Trauma-Responsive Leadership and teaches a Trauma-Mitigation Master Class for Coaches.
REGISTRATION BELOW: (Note-registration includes recording)