The 7 Habits of Highly Ethical Coaches
May 19, 2021 @ 1:00 pm

-

2:30 pm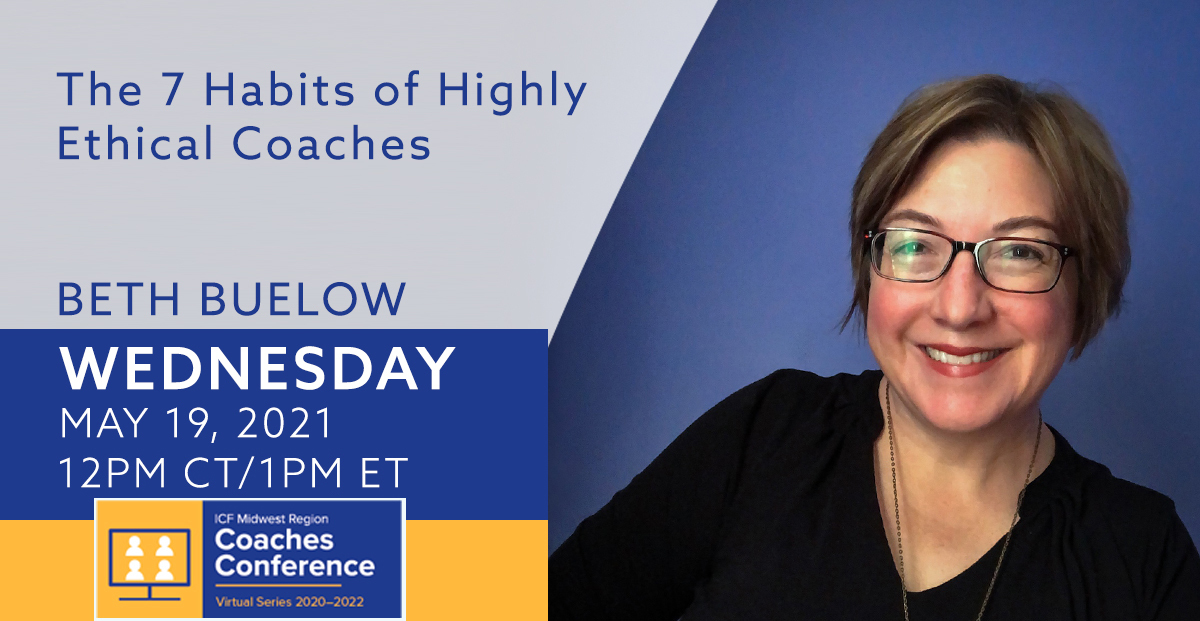 Participants will earn 1.5 Core Competency CCEs for attending this webinar.
"Demonstrates Ethical Practice" is ICF Core Competency number one for a reason: without an ethical underpinning to your work, all of the other competencies are compromised. The guidelines can seem clear-cut and unambiguous on paper, right? But you only have to have been coaching for a short time to realize that things can get a bit messy and the lines a little fuzzy out in the real world. This interactive session offers an in-depth critical review of the new ICF Code of Ethics and explores the many situations that challenge our relationship to that Code. Bringing together wisdom from a diverse group of experienced coaches, real-life examples of ethics in action, and peer learning, participants will engage with the content and one another to deepen their understanding of what it means to make ethical practices the foundation of their coaching work.
Beth Buelow, PCC, is committed to supporting leaders and their teams in creating a positive culture of communication and connection. As a coach, mediator, and facilitator with more than a decade of coaching experience, she specializes in ICF mentor coaching, conflict resolution, and interpersonal communication.