Sales is Your New Super Power
July 7, 2021 @ 1:00 pm

-

2:00 pm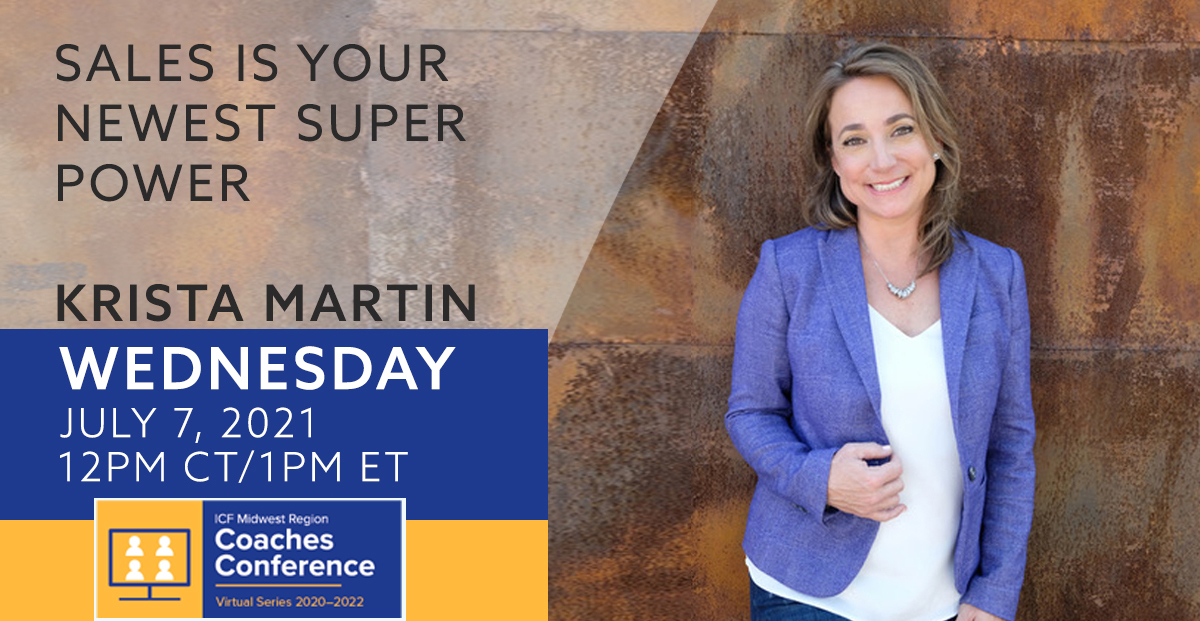 Participants will earn 1 Resource Development CCE for attending this webinar.
Without sales, you have a very expensive hobby. And, you're unable to make the impact and reach the very people that need your services. So, by attending this presentation, each attendee will not only gain clarity on how to view sales from a new perspective (sales as SERVICE), but will also gain confidence for how to handle objections and feel empowered through every step of a sales conversation. Sales are a key ingredient for running a successful busienss and every attendee will benefit from participating in this presentation.
In this innovative and interactive presentation, you'll discover:
Why You're Better at "Sales" Than You Think
The MOST Important Sale You'll Ever Make (skip this at your own risk!)
10 Common Sales Mistakes Coaches Make (and what to do instead!)
How to Get to "Yes" More Often (and consistently Make More Money!)
The Magic question that will practically make objections dissolve on the spot (Yes, it's THAT easy!)
and more!
Krista Martin, MBA, CPCC, PCC, is the President & Founder of Make Your Mark. As a sought after speaker and business coach, she helps her clients attract more clients, make more money, and create a bigger impact.