MRAC – What a Coach Needs to Know about Creating Psychological Safety in Remote Teams
March 3, 2021 @ 1:00 pm

-

2:00 pm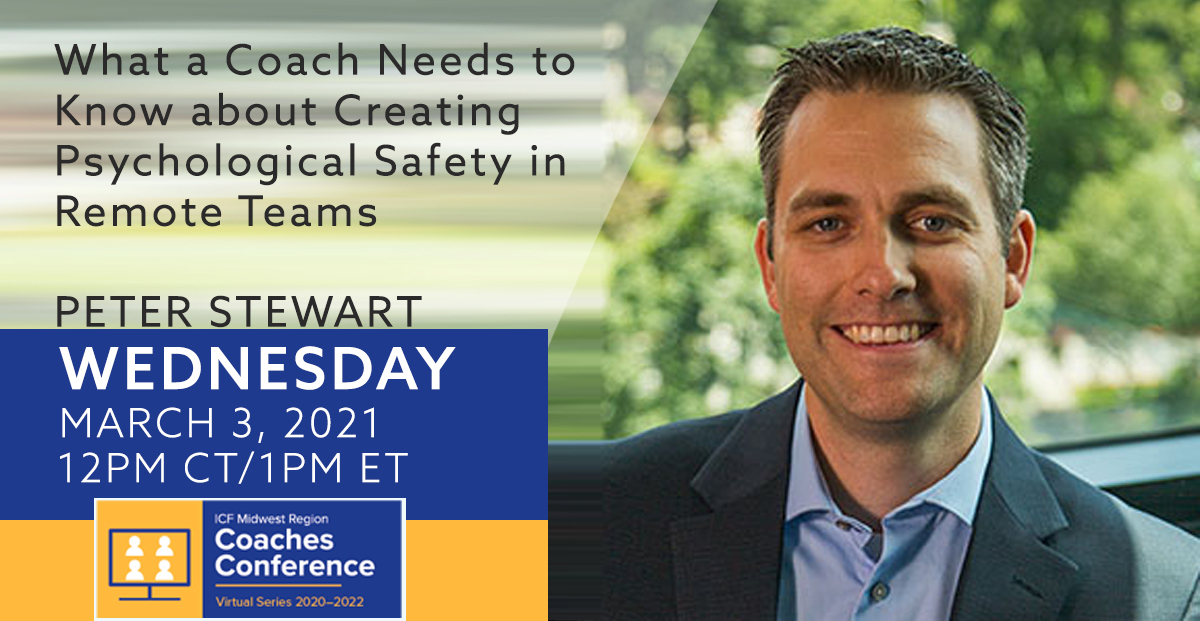 Participants will earn 1 Core Competency CCE for attending this webinar.
Teams are the mechanism for solving our most challenging and complex problems, as well as the everyday issues we face. Teams are everywhere but the way we are teaming is changing. There are more remote teams than ever before bringing challenges to team leaders, team members, and the internal and external coaches who support them. Psychological safety allows individuals to be themselves and openly express ideas and concerns without a fear of retribution. This is the foundation of truly successful teams!
What does a coach need to know about psychological safety to best support their clients who are working in and often leading remote teams? What tools and insights can a coach use to strengthen how their clients create a psychologically safe environment in their team? Blending the latest in research and practical application you will come away with a clear framework, tools, and tips to get the most out of your ability to coach and support your clients as they strive to create cohesive and engaged teams.
• Understand what psychological safety looks like in a remote team and the benefits of having it.
• Discuss how a coach can best support their clients' needs in creating psychological safety on their remote and hybrid remote teams.
• Learn best practices to support your clients as they develop a higher level of psychological safety on their team.