Beyond the Basics: Explore the Concepts of Hermeneutics
November 8, 2021 @ 7:30 pm

-

9:00 pm

Free – $20.00

A learning opportunity with renown author & coach, Dr. Philip Brownell
CCEs: 1.5 (1.0 core / .50 resource)

TOPIC: Chapter 15: Hermeneutic Coaching, Human Interactions, and Meaning Making
TEXT: PROFESSIONAL COACHING, Principles and Practice, Springer Publishing Co, 2019
As coaches, much of what we do hinges on understanding and being understood. Hermeneutics refers to the many ways that we interpret our experience, including that of comprehending and communicating with others. Proficiency in hermeneutics helps people form questions that go to vital places in the life worlds of both clients and coaches. It helps people actually work with the meanings emerging among them.
Join us for this program where we will explore the concepts of hermeneutics and how you can put them into practice in your coaching.
Key questions that will be answered include:
What does the term "Hermeneutic" mean?
What are key elements in the Hermeneutic approach?
How do they relate to my coaching?  How can I utilize these concepts?
ABOUT the "Beyond the Basics" Program: Beyond the Basics is a Virtual reading, discussion & learning experience for all professionals interested in expanding their knowledge of coaching. Topics for each session are selected from the "desk-top" reference, PROFESSIONAL COACHING, Principles and Practice.  Its editors, seasoned coaches themselves, intended to create one source that would bring together perspectives of expert coaches with experts on coaching and a way to move its content "off the shelf" and into everyday coaching practices.  While It is encouraged that participants have a familiarity with the chapter material, everyone who chooses to participate will benefit from the extensive work & the breadth of knowledge that these highly acclaimed authors bring to the Coaching in Education session.
REGISTRATION:
ICF Pittsburgh Chapter Members/Affiliates/Premier ($0)
ICF Affiliate Chapters ($10)
Non members ($20)
Recording only ($20)
Register below.
Author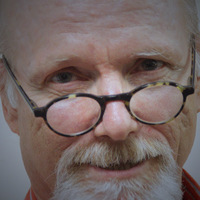 Phillip Brownell, MDiv, PsyD, PCC, is a Psychologist at Family Health Services of Idaho, located in Twin Falls, Idaho and is, along with Susan English and Janice Manzi Sabatine, one of the three editors of Professional Coaching, Principles and Practices. Dr. Brownell graduated from an APA accredited program in clinical psychology at George Fox University.  He is a trained gestalt therapist and clinical psychologist. He is also an independent scholar, trainer, and professional coach.  He is involved with the effort to establish a research tradition for gestalt therapy and a founding convener of The Research Conference, a biennial gathering of gestalt practitioner researchers for the purpose of networking and building a research tradition.  Phil is the author of Gestalt Psychotherapy and Coaching for Relationships, Christianity and Gestalt Therapy: The Presence of God in Human Relationships, and Spiritual Competency in Psychotherapy.
Facilitator: Susan Hockenberry 
EDITORS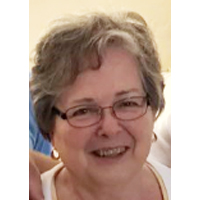 Sr. Susan English, OSB, Ed.D, MCC is Co-director of the Duquesne University Professional Coach Certification Program and has a private practice as a life and leadership coach.  She has training in both Internal Family Systems and Emotional Intelligence.  Sr. Susan has over 30 years of experience as a teacher, college professor, and supervisor and is an award-winning student mentor.  She has worked in public, private and prison school settings and has been an active leader in state and local professional and non-profit organizations.  Sr. Susan is a past president of ICF Pittsburgh and holds a doctorate in education from Indiana University of Pennsylvania.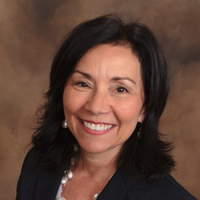 Janice Manzi Sabatine, PhD, PCC is an ICF credentialed executive coach and biomedical scientist, incorporates evidence-based coaching approaches to help scientific and healthcare professionals become stronger, more effective leaders. She helps her clients leverage their strengths to improve performance with a special emphasis on helping them set clear expectations, handle difficult conversations, and lead without overt authority.