Developing a Reflective Practice for Coaches
January 5, 2022 @ 1:00 pm

-

2:00 pm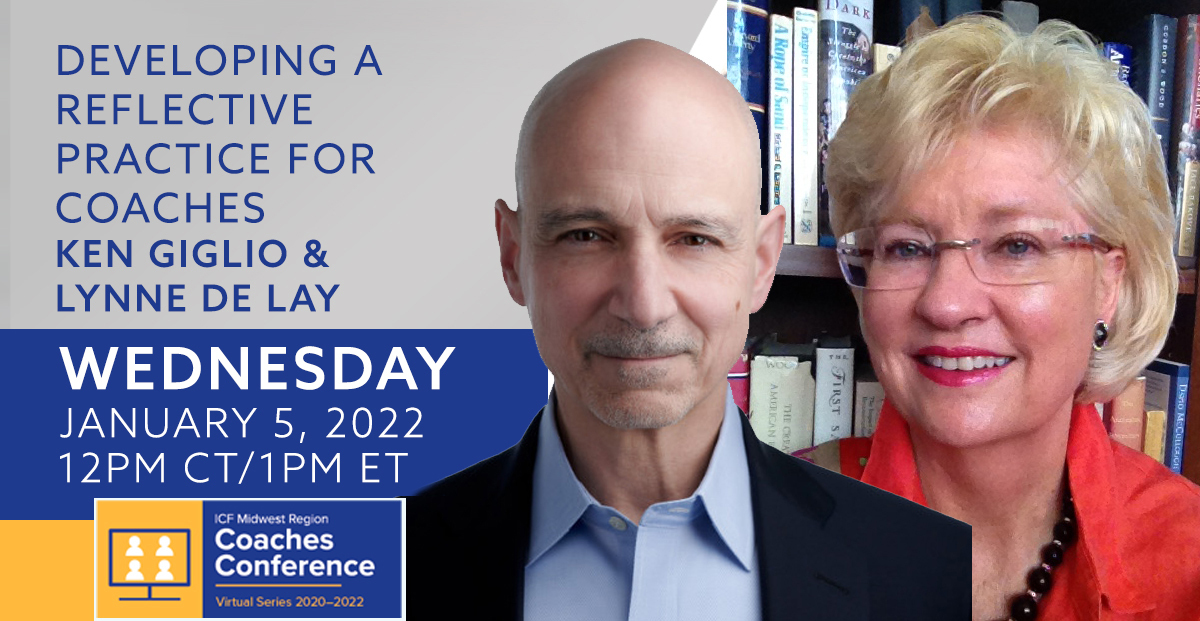 Participants will earn 1 Core Competency CCE for attending this webinar.
As Margaret Mead declared – A small group of thoughtful, committed people can change the world. The potential for transformative change exists in the collective, reflective space of coaching supervision groups. Research has shown that collaborative learning alliances, like coaching supervision groups, are highly effective in facilitating targeted learning through the processing and reflection on the experiences of the group members. In addition, the coach participants feel less alone in their work, with shared client challenges being normalized collectively and processed objectively. My experience in leading both coaching supervision groups and in doing 1:1 supervision has shown that coaches within a group dynamic create a reflective space with increased possibilities to explore client work in greater depth and from a wider-angle view. Executive and organizational coaches working with leaders, teams, and groups are immersed in complex, diverse, and evolving organizational systems. Beyond coach training and mentoring there is the continued need, and professional responsibly, to grow and mature in our craft. A coach's ability to show up confident, competent, creative, and compassionate for their clients when approaching coaching situations depends on the coach's continuous growth, development and capacity to review and reflect on their work. This experiential session will showcase a new supervision model, the Tri-Lens Coaching Supervision Model™, which provides the framework for mindful reflective practice and builds coaches' capacity to view their client work between three lenses to evoke attention and presence—Within (Self as Coach/Self as Supervisor), With Others (Coach/Supervisor; Coach/Clients), and With the System (Culture/Enterprise). The session will leverage a fishbowl structure, with 6 volunteers in the inner-circle supervision group with 2 supervisors and an outer-circle of observers. Other elements of the supervision group demonstration include a mindful centering exercise, reflective group work, volunteered case studies, supervisor facilitation, inner circle insight review, and a large group debrief/ Q&A. The workshop experience for all attending will be collaborative and introspective focused on mindful refection and learning from experiences and learning how to mindfully reflect through three lenses.
By the end of this session participants will have:
• Identified key effects of coaching supervision and reflective practice on raising the quality bar and supporting ethical integrity for coaches, clients, and organizations
• Been introduced to an integrative, systemic coaching supervision model (Tri-Lens Coaching Supervision Model™) related to mindful reflective practice that builds coaches' capacity through continuous learning and the development of core coaching competencies
• Experimented with and observed coaching supervision conversations in a group format to enhance presence, broaden awareness, and build trust with coaching clients within organizational systems
For more information and to register please click here.