The Education and Programming Committee strives to schedule programs that meet the needs of our diverse community. Please note that the available CCE's for each program are dependent upon program length and content. The CCE's for either Core Competencies and/or Resource are determined by ICF Global. Specifics regarding CCE's requirements for ICF recertification can be found by clicking here.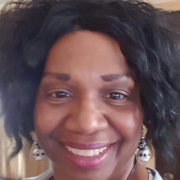 Collaborative Conversation
Thursday, April 11, 2019
by
Pamelia Robinson
6:30 to 8:30 p.m.
CCEs: 2.0 (1.0 core / 1.0 resource)
Panera Bread
400 Penn Center Blvd
Pittsburgh, PA 15235
This "Coaching Conversation" will be centered around the concepts of "fixed" and "growth" mindsets as introduced in the book "Mindset: The New Psychology of Success" by Carol Dweck and how they relate to the coach-client relationship.
The author points out that are many implications of a growth or fixed mindset. For example, perceptions about risk and effort come from our mindset. People with a growth mindset understand the value of challenging themselves and will want to put in the effort to learn and grow. People with a fixed mindset will often avoid the effort and feel that it doesn't matter. There are also implications regarding the mindset of the coach and what they bring to the table. This session will offer participants the opportunity to explore the mindset concepts through lively discussion and for sharing coaching experiences when a mindset consideration has led to outcomes that were either successful or not so successful.
Participants will learn:
The Differences between a fixed & growth mindset
How to Recognize one's mindset
Strategies for effective coaching for each mindset type
The power of "Not Yet"
Facilitator:
Pamelia Robinson is a professional Life and Executive Coach who specializes in personal growth, relationship and career coaching. I will collaborate with and support you in a creative, thought-provoking process that inspires and encourages you to reach your maximum personal and professional potential!  Coaching is forward-looking and can help you in any area of your life. There is both an "art" and "science" to coaching and it is transformative! We work together using proven techniques, assessments and other tools to create a personalized program tailored to your specific goals. My goal as your coach is to help you to bridge the gaps in your life to help you get from where you are currently to where you want to be.
When:  Thursday, April 11, 2019
Time:    6:30-8:30 – Workshop & Conversation
Where:  Panera Bread, 400 Penn Center Blvd, Pittsburgh, PA 15235
NOTE:  REGISTRATION IS LIMITED
ICF Pittsburgh members, affiliates and premier level can register for this collaborative conversation program at no cost. To register:
ICF Pittsburgh  Click here.
Non members must register for this event with payment received by Tuesday, April 9th to receive the rate of $10.
https://icf-pittsburgh.org/wp-content/uploads/2018/06/20180522_084818.jpg
1341
1105
Roberta Rollings
https://icf-pittsburgh.org/wp-content/uploads/2014/01/ICF-LOGO.png
Roberta Rollings
2019-03-15 14:30:06
2019-03-22 15:23:42
Mindset: The Implications of Fixed or Growth Mindsets in Coaching
by Lauren Travis Lambrecht
Zoom Monthly Event
Wednesdays 7:00 pm – 8:00 pm
April 24, 2019
May 15, 2019
June 19, 2019
As coaches, we often work 1:1 with clients, but otherwise spend a lot of time alone, in our heads, noodling possibilities, challenges, or dreams, with no dedicated outlet to process, take action or have accountability.
The Coaching Lab is a space for coaches to come together to share our ideas in a safe, non-judgmental forum.
It's a place to get feedback, input and support.  It's a built in focus group for whatever is on your mind.
Sample topics:
Talk through branding or design
Get feedback on an article or post
Talk through a challenging client situation
Voice a fear or concern and receive peer coaching
Ask for recommendations on products, services or resources
Proof concepts for webinars, workshops or events
Process:
This will be a standing monthly VIRTUAL meeting on the 3rd Wednesday of the month from 7- 8pm. (Some dates are not the 3rd Wednesday)
Submit your topics to Lauren Travis Lambrecht at leadwithverve@gmail.comat least 5 days prior to the event, or post your interest in the meeting invite on Facebook ICF Pittsburgh Coaches page.
Selected presenters will be notified 2-3 days prior to the session; Selection is based on volume and broad applicability
Goal: 3 topics per meeting, 15 minutes each (including sharing idea and receiving feedback); time will also be allocated for introductions and reflection.
All community members are invited to participate, but only current paid ICF Pittsburgh members may present their ideas to the lab
To register for this free webinar, click here
https://icf-pittsburgh.org/wp-content/uploads/2014/01/ICF-LOGO.png
0
0
Roberta Rollings
https://icf-pittsburgh.org/wp-content/uploads/2014/01/ICF-LOGO.png
Roberta Rollings
2018-10-09 10:30:15
2019-03-22 15:39:46
Coaching Lab Virtual Event