The Education and Programming Committee strives to schedule programs that meet the needs of our diverse community. Please note that the available CCE's for each program are dependent upon program length and content. The CCE's for either Core Competencies and/or Resource are determined by ICF Global. Specifics regarding CCE's requirements for ICF recertification can be found by clicking here.
by Lauren Travis Lambrecht
Zoom Monthly Event
Wednesdays 7:00 pm – 8:00 pm
January 16, 2019
February 20, 2019
March 20, 2019
April 24, 2019
May 15, 2019
June 19, 2019
As coaches, we often work 1:1 with clients, but otherwise spend a lot of time alone, in our heads, noodling possibilities, challenges, or dreams, with no dedicated outlet to process, take action or have accountability.
The Coaching Lab is a space for coaches to come together to share our ideas in a safe, non-judgmental forum.
It's a place to get feedback, input and support.  It's a built in focus group for whatever is on your mind.
Sample topics:
Talk through branding or design
Get feedback on an article or post
Talk through a challenging client situation
Voice a fear or concern and receive peer coaching
Ask for recommendations on products, services or resources
Proof concepts for webinars, workshops or events
Process:
This will be a standing monthly VIRTUAL meeting on the 3rd Wednesday of the month from 7- 8pm. (Some dates are not the 3rd Wednesday)
Submit your topics to Lauren Travis Lambrecht at leadwithverve@gmail.comat least 5 days prior to the event, or post your interest in the meeting invite on Facebook ICF Pittsburgh Coaches page.
Selected presenters will be notified 2-3 days prior to the session; Selection is based on volume and broad applicability
Goal: 3 topics per meeting, 15 minutes each (including sharing idea and receiving feedback); time will also be allocated for introductions and reflection.
All community members are invited to participate, but only current paid ICF Pittsburgh members may present their ideas to the lab
To register for this free webinar, please use subject line as Coaching Lab, send your name, email address and phone number roberta@pittsburghcoaches.com.
https://icf-pittsburgh.org/wp-content/uploads/2014/01/ICF-LOGO.png
0
0
Roberta Rollings
https://icf-pittsburgh.org/wp-content/uploads/2014/01/ICF-LOGO.png
Roberta Rollings
2018-10-09 10:30:15
2018-12-17 13:43:49
Coaching Lab Virtual Event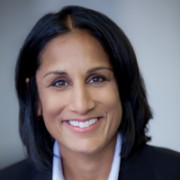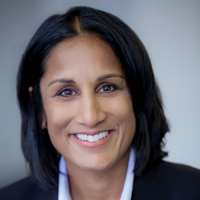 Are you an internal coach looking for strategies to expand your internal coaching program?   Are you an HR/OD professional or Manager/Executive that already coaches internally and is looking to connect with other internal coaches?  Do you believe your organization can benefit from an internal coaching program and not sure where to start?
If you answered yes to any of these questions, please join us to learn and share from others' experiences.  We look forward to having you join us for great dialogue on building and accelerating internal coaching programs.  Our group meetings are open to all interested in developing or expanding coaching within organizations.
Meeting Dates:
January 30, 2019
Virtual
12:00 pm to 1:00 pm EST
April 3, 2019
In Person
Location to be selected
5:00 pm EDST
July 24, 2019
Virtual
12:00 pm to 1:00 pm EDST
November 6, 2019
Virtual
12:00 pm to 1:00 pm EST
To register for this webinar, please use subject line as Coaching Affinity Group, send your name, email address and phone number to roberta@pittsburghcoaches.com.
https://icf-pittsburgh.org/wp-content/uploads/2016/08/Mona-Dine.jpg
200
200
Roberta Rollings
https://icf-pittsburgh.org/wp-content/uploads/2014/01/ICF-LOGO.png
Roberta Rollings
2018-12-17 13:56:22
2019-01-15 14:30:47
ICF Pittsburgh Internal Coaching Affinity Group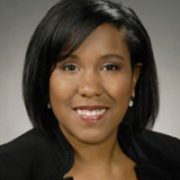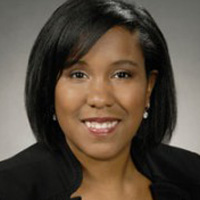 by Lauren Lambrecht
a Collaborative Conversation
Thursday, February 7, 2019
6:30 to 8:30 p.m.
Panera in McCandless
8800 Covenant Avenue
Pittsburgh PA 15237
Today's professionals are visual, interactive, and graphically oriented. What's more, they are fast-paced, and want to see results and impacts quickly. Coaches must continually challenge themselves to find new ways to engage these clients, broaden their perspectives, and move them to sustained commitment. Design thinking has many similar tenets to Coaching, with its emphasis on empathy, asking great questions and coming to a powerful and meaningful resolution to a presenting problem after thoughtful reflection and consideration. Both lead the end-user, or client, through a series of activities, conversations, and exercises intended to expand perspectives, elicit new insights, shift assumptions, and remove barriers. When we combine the power of coaching with design thinking principles like observation, mapping, analyzing, and rapid prototyping to coaching interactions, we take what is generally conversational and reflective and make it visual, tangible and data driven. We have a way to visualize the thought process, enhance ideation, see links and patterns and use data to inform decision making. Magic truly happens when the insights that arise from a design thinking exercise are explored, magnified and solidified in partnership with a coach who asks questions in a way that only a coach can.
Join us for a collaborative conversation that will introduce you to simple ways to bring elements of human centered design into your coaching conversations.
Objectives:
Gain a basic understanding of design thinking principles
Gain hands-on experience using a few design thinking techniques
Work their own topic using a coaching+design thinking approach
Leave with tools to apply in future coaching interactions
Learn an approach that will lead to breakthrough results and sustained impact for clients
When:  Thursday, February 7, 2019
Time:    6:30-7 – dinner (no-host)/networking
7-8:30 – Workshop & Conversation
Where:  Panera Bread, 8800 Covenant Avenue, Pittsburgh, PA 15237
NOTE:  REGISTRATION IS LIMITED
ICF Pittsburgh members, affiliates and premier level can register for this collaborative conversation program at no cost. To register please Click here.
Non members must register for this event with payment received by Tuesday, February 5th to receive the rate of $10.
https://icf-pittsburgh.org/wp-content/uploads/2017/04/Lauren-travis.jpg
200
200
Roberta Rollings
https://icf-pittsburgh.org/wp-content/uploads/2014/01/ICF-LOGO.png
Roberta Rollings
2019-01-15 14:27:57
2019-01-15 14:27:57
Making Coaching Tangible Using Design Thinking Techniques