How Vision Acts as Lever for Change
November 9, 2020 @ 6:30 pm

-

8:00 pm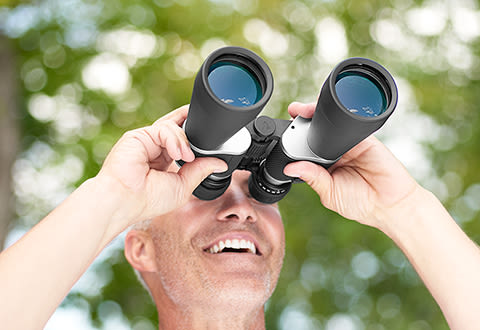 Dr. Angela Passarelli
6:30 p.m. to 8:00 p.m.
CCEs: 1.5 (1.0 core/ 0.5 resource)
This webinar will feature research that demonstrates how crafting a personal vision optimizes the brain for development and change. Anchored in Intentional Change Theory, a cornerstone of vision-based coaching is the ability to help others connect core elements of their past to their dreams and aspirations, creating an image of an ideal future that fosters hope and openness to new possibilities. This image of an ideal future, along with the positive emotions it engenders, can help to overcome inertia, motivating and sustaining individuals on a path of intentional development. Through the process of visioning, a living "statement" emerges as a tangible product of the coaching process. When the vision statement is used "first and frequently," it promotes the joyful pursuit of goals leading to lasting change.
In this webinar we will:
Explain Intentional Change Theory (Boyatzis, 2008) with a focus on translation of theory to practice as it relates to visioning.
Share published and emerging research on visioning in the brain
Discuss best practices for working with vision in coaching
Speaker: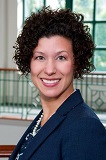 Dr. Angela Passarelli is an Assistant Professor of Management at the College of Charleston, SC, and an instructor in executive education at the Weatherhead School of Management, where she is also a Research Fellow with the Coaching Research Lab. Her research focuses on how developmental relationships support behavior change, particularly in the context of leader development. She draws on neuroscience and psychophysiology to explore the implicit dynamics of these relationships. Her research has been supported by the Harnisch Foundation at the Harvard Institute of Coaching and has been published in scholarly outlets such as the Leadership Quarterly and the Consulting Psychology Journal.
Angela has significant experience designing and delivering leadership development programs in both corporate and educational contexts. Currently, Angela teaches courses and non-degree programs on leadership, coaching, organizational behavior, and experiential learning and maintains an active coaching practice. She also serves on the Scientific Advisory Council for the Harvard Institute of Coaching.
Angela has a PhD in Organizational Behavior from Case Western Reserve University, an MS in Educational Administration from Texas A&M University and a BS in Psychology and General Business from James Madison University. She is also a Board Certified Coach.
Registration
ICF Pittsburgh Member/Affiliate/Premier – $10
ICF Global Affiliate Chapters – $15
Non-members – $25
Recording only – $25