ESCAPING THE WAR IN UKRAINE: 7 PERSONAL RESILIENCE LESSONS
November 8, 2022 @ 12:00 pm

-

1:30 pm

Free – $25.00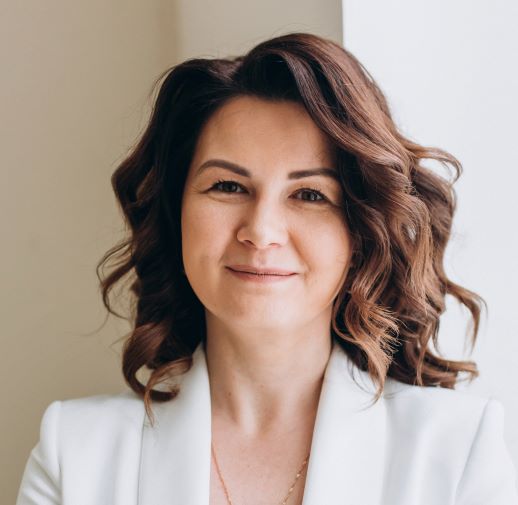 CCEs: 1.5 (0.5 Core/1.0 Resource)
All of us face challenges and losses in life. My family left everything behind in (our people, property, and businesses), to escape the horrible war of Russia over Ukraine and to protect our 3 children.
In this webinar I will share our story of escape from Ukraine, coming to the United States to start all over again, and 7 personal lessons on Resilience that I took from this experience. Please join me in exploring how we can all enhance resilience in our personal lives, our teams and our clients!
Learning Objectives:
Introduce the SOURCE model of resilience
Apply the SOURCE model to the challenges the participants experience
Explore how a coach can bring more resilience to individuals, families, and businesses
In this webinar Participants:
Will feel more hope and in control of circumstances in their life
Will realize that losses and challenges are the beginning and not the end (even if it is difficult to believe)
Will know and apply the SOURCE model of resilience to their challenges
Speaker:   Olga Panivnyk is the Founder of BeChange, an Executive and Business Coach, Speaker, and Human Capital Executive with 25 years of experience in HR, Finance, M&A, and Change Management in global FMCG, Manufacturing, and Technology businesses. She is a resilient Ukrainian who has recently started the North American branch of her coaching and consulting business out of the Pittsburgh Metropolitan area.
She is passionate about partnering with her clients in bringing to the world the change they want to see, while maintaining their well-being and the well-being of their families, even at times of adversity like war. She is also recognized for empowering female leaders, i.e., team members and coaching clients, to thrive in their leadership roles.
Being a woman of faith, Olga is devoted to giving back to the community as a volunteer. Some of her volunteer highlights include helping to establish the International Coaching Federation chapter in Ukraine in 2017 and serving as Vice President and Treasurer of the ICF Ukraine Board in 2019-2020. When the war in Ukraine started in February 2022, she began raising funds for Solidarity Fund in support of Ukraine with the Knights of Columbus and served as an interpreter for the Trauma Resource Institute in their Ukrainian Humanitarian Resiliency Project.
Olga is a renowned public speaker on topics of inclusion and belonging and growing talent while growing businesses. She is also the author of the #leadershipkitchen, a weekly blog that talks about leadership in a human way.
REGISTRATION:
ICF Pittsburgh Member/Affiliate/Premier – $0
ICF Global Affiliate Chapters – $15
Non-members – $25
Recording only – $25