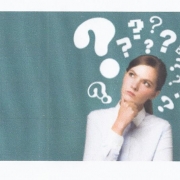 WEBINAR
Saturday, March 28, 2020
12:00 p.m. to 1:30 p.m.
by
Dr. Rosemary Hanrahan, MD, MPH, ACC
The world as we knew it has changed dramatically in the last few weeks. Whatever you are experiencing–fear, anxiety, overwhelm, anger, gratitude–You are not alone!  Let's get together–virtually of course–to talk what's going on around us and within us during this COVID-19 global pandemic.
Dr. Hanrahan will briefly present the neuroscience, and potential psychosocial and physiologic effects of trauma (such as COVID-19). Then we will explore strategies for self-care that will support is staying connected with others, and encourage us to stay realistically optimistic, compassionate and hopeful.
Dr. Hanrahan, as a public health and healthcare professional, will also offer an update on the healthcare community's response to the global COVID pandemic. Participants will have ample opportunity to share and ask questions.
Outcomes:
Gain awareness and understanding of the impact of the current global crisis on our own well-being (mind, body and spirit).
Identify strategies for self-care that are relevant, sustainable and scalable
Participate in a self-care practice that has been shown to be beneficial for individuals experiencing trauma.
Speaker: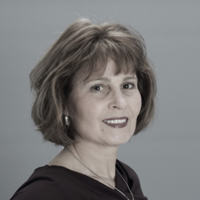 Rosemary Hanrahan, MD, MPH, ACC is a certified professional coach, author, nonprofit advocate, and physician, Rosemary Hanrahan, brings her coaching expertise to professionals and organizations in the academic, healthcare and nonprofit sectors. She is the owner and founder of Beyond Words Wellness Resources, LLC. She encourages clients to define their mission, vision, values and goals and develop personal and professional strategies to remain engaged, passionate and productive in their chosen profession and create a healthy and fulfilling lifestyle.  She leads workshops for community groups and nonprofit organizations on topics such as cultivating caregiver resilience, creating a wellness compass, and coaching practice evaluation.  Rosemary earned her MD and MPH degrees from the University of Pittsburgh, and is a recent graduate of Duquesne University's Professional Coaching and ADAPT Career Coaching Programs.
Saturday March 28, 2020
12:00pm to 1:30pm
Via Zoom
No registration necessary — just show up
Feel free to share with other coaches & invite guests
Join the webinar early (or plan to stay late) and bring your favorite beverage for a "Virtual Happy Half-Hour"!
https://icf-pittsburgh.org/wp-content/uploads/2014/01/ICF-LOGO.png
0
0
Roberta Rollings
https://icf-pittsburgh.org/wp-content/uploads/2014/01/ICF-LOGO.png
Roberta Rollings
2020-03-25 11:55:44
2020-03-25 11:55:44
What's Happening with Me? Caring for Ourselves During COVID-19