Tuesday, September 15, 2020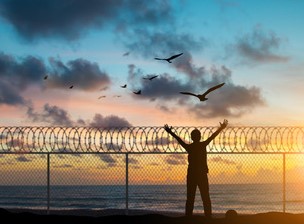 6:30 p.m. to 8:00 p.m.
CCEs: 1.50 (0.75 core/0.75 resource)

Join us for an inspiring panel presentation about the life changing art of coaching in an unexpected place, as facilitated by Master Certified Coach and Founder of the Institute for Life Coach Training, Dr. Patrick Williams.
Coaching and Coach Training have impacted the lives of our panelists in revelatory ways – whether they have dedicated their lives to helping others through coaching, or through discovering coaching while being incarcerated and using those tools to transform not only their own lives but the lives of others. Having spent time in a federal prison right here in Pennsylvania, several panelists are now "returning citizens," actively making a meaningful contribution to society while being mentored by Dr Patrick Williams on a pro bono basis.
This panel discussion will share the story of how a vibrant coach training program came to exist in a federal prison, and through the words of the panelists show how coaching can help turn lives around and assist them in coaching others to do the same.
The work of the Institute for Life Coach Training has evolved into a curriculum that will enlighten and inspire coaches, social workers, families of the incarcerated, and anyone with a heart for humanity and second chances.
In this interactive presentation, you'll discover:
How coaching impacts the lives of returning citizens and prisoners
How coaching can support and positively impact social groups in your community
Compelling life stories of how presence, curiosity and non-judgment support incredible transformation
FACILITATOR: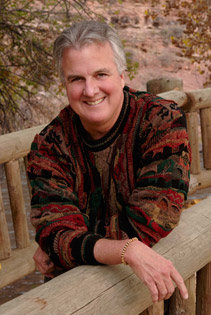 Dr. Patrick Williams, Ed. D., MCC, BCC, is a Master Certified Coach (International Coach Federation) and a Board Certified Coach (Center for Credentialing and Education). He has been a licensed psychologist since 1980 and began executive coaching in 1990 with Hewlett Packard, IBM, Kodak and other companies along the front range of Colorado.
He is passionate about coaching and dedicated to ensuring it remains a respected profession.  Current projects have included teaching coaching to dozens of federal prisoners, speaking at their graduation ceremonies and currently working on a documentary film about the power of the coach approach for those in prison and for re-entry success back into society.
PANELISTS:

Jay Pimble is an artful Life Coach with professional certification through the Institute for Life Coach Training. Jay is an active facilitator for the Alternative to Violence Project in Maryland. This project focuses on non-violent solutions, despite us being in such a violent day and time for incarcerated men and women in the Brockbridge Correctional Facility in Jessup Maryland.  He is passionate about results, believing that the "coach approach" is the best way to get those results.

Michael Talley is certified as a Life Coach through the (ICLT) Institute for Life Coach Training, certified as an Offender Workforce Development Specialist through Fredonia State University of New York, and has his Bachelor's Degree in Sociology from Norfolk State University. During his time in prison, Mr. Talley, along with fellow peers, co-created training program and instituted it as an aspect of the FCI McKean Reentry Team. This institution stood alone as the only institution in the country that offered this program to help men become better individuals and to take full control of their lives by creating a life vision for them self.

Jason O'Malley is an academic and spiritual life coach was trained at the Institute for Life Coach Training. He has certifications in three different facilitator training systems: Alternatives to Violence Project (A.V.P.), Offender Workforce Development Specialists (O.W.D.S.), and Facilitator Awareness and Competency Training System (F.A.C.T.S.). Jason's great desire is to help others find fulfillment in journeys, and in so doing, he finds his.

Talib Shakir is a certified life coach with a focus on leadership, wellness, and reentry. Talib holds a certification as a victim advocate, and substance and alcohol abuse specialist. Professional skills include public motivational speaking, consultation, writing and analysis, program and curriculum development.  Talib is fluent in Spanish and Arabic, native level.
For complete list of panelists and their bios client here.
REGISTRATION:
ICF Pittsburgh Members/Affiliates/Premier- $10
ICF Global Affiliate Chapter Members – $15
Non-members – $25
Recording only – $25
Group discounts available for 10 or more people. If interested in a group discount please email Roberta ([email protected])