WEBINAR
12:00 P.M. to 1:30 P.M.
 by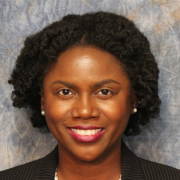 Sonia Layne-Gartside
CCE's 1.50 (.5  core/1.0 resource)

When operating remotely, the biggest challenge is to improve persuasive communication and to deliver effective business presentations. Whether you are coaching individuals or groups, delivering a presentation, or training an audience through webinars, it is essential to develop the strong presentation skills that keep an audience "tuned in."  This webinar will show you how to keep a virtual audience of one or of many, engaged by creating trust and building in useful interactions for maximum effect.  Presentations are a powerful communication tool and remote presentations can easily be as powerful with just a little effort. The webinar will be interactive for audience participation and growth.
By the end of the webinar, coaches will understand the 5 key steps needed to give a powerful remote presentation.
Sonia Layne-Gartside is a dynamic and results-oriented Leadership & Organizational Development Consultant, Instructional Designer, Master Trainer™, and Organizational Change Management Specialist. She helps professionals to become effective, more influential leaders and to solve their biggest people related pains, dysfunctions, and challenges. Sonia has been developing customized training and executive education programs for adults in several formats (classroom, online and blended) for the past 20 years. As a coach, she helps her clients leverage their strengths to improve performance with a special emphasis on helping them set clear expectations, manage difficult conversations, and lead with influence, integrity and excellence.
Sonia is also an Organizational Change Management (OCM) professional with nine years of experience supporting change initiatives, such as system implementations and business process redesign. She has significant experience leading consultant and client teams in change readiness, communication, leadership commitment, and training activities to support complex projects.
She currently works with C-Suite and senior leaders in Fortune 1000 companies to design leadership programs for managers and high-potentials, and to get their employees to embrace needed changes by designing and implementing change management strategies and plans.
To Register:
ICF Pittsburgh Member/Affiliate/Premier:  Click here.
ICF Affiliate Chapters – $15
Non-members – $25
Recording only – $25
https://icf-pittsburgh.org/wp-content/uploads/2014/01/ICF-LOGO.png
0
0
Roberta Rollings
https://icf-pittsburgh.org/wp-content/uploads/2014/01/ICF-LOGO.png
Roberta Rollings
2020-06-11 10:39:32
2020-06-18 15:48:17
Mastering Remote Presentations - July 14, 2020