Thursday, April 19, 2018
Virtual (via Zoom)
12:00 noon to 1:30 P.M.
 facilitated by
 Christine Stack, ACC
Bonnie Budzowski
Most graduates from ICF accredited programs and are enthusiastically looking for avenues to build their professional coaching competencies as well as trying to find convenient marketing sources to outreach to potential clients.  This webinar will discuss why ICF Pittsburgh is a great pathway to accomplish these objectives.  Intended for both  "new" and "not so new" coaches, this program will provide foundational information about ICF Pittsburgh, its leaders, its educational programs, its opportunities for participation, and, most importantly, is the access it provides to seasoned coaches and business professionals in the local area.
As a perk for participation, this webinar will feature a segment titled, "Write Your Bio to Attract Business", led by Bonnie Budzowski, a professional book-and-marketing-with-content" coach. Participants will learn the basics of writing a great bio, one that can be used for posting on the ICF "Find-A-Coach" or for other marketing venues.
This program is intended for both ICF members and those curious about how the ICF organization may help them.   It is free of charge to all ICF.
Facilitators: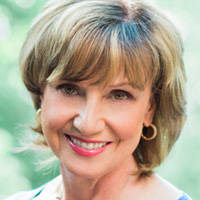 Christine Stack, ACC,   Leadership Development Coach.  Before coaching, Christine served as a regional leader for a national healthcare company where she managed hundreds of engaged associates and learned how to be a good leader, an engaged mentor and open-minded collaborator. As a coach, she helps both informal & formal leaders to define their own paths forward and to develop realistic strategies to get there.  Clients include senior leaders, mid level managers, non-profit directors, new-career seekers, coaches, graduate students and anyone in need.   Christine has earned a Professional Coaching Certificate (ACC & PC), a Masters in Law (MSJ) and a BS in Education/Psychology and is a current member of the ICF Pittsburgh board.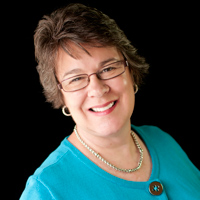 Bonnie Budzowski. A skilled marketing professional, Bonnie Budzowski is laser-focused on helping clients to leverage the power of a book and other content to attract prospects and differentiate a business from the crowd. As founder and principal of inCredible Messages, Bonnie works with entrepreneurs, executives, coaches, and consultants who want to establish themselves as thought leaders by writing a book.  She coaches and guides her clients through all stages of a book project, from strategy to roadmap, from drafting to publication. Clients appreciate her business insight, editorial savvy, and her ability to provide accountability and support to get the job done. She is the author of Does Your Business Need a Book: Six Reasons the Answer Is a Resounding "Yes!"
Date: Thursday, April 19, 2018
Location: Webinar
Time: 12:00 noon to 1:30 p.m.
To register for this free webinar, please use subject line as ICF Pittsburgh – Your Resource, send your name, email address and phone number by clicking here.
https://icf-pittsburgh.org/wp-content/uploads/2014/01/ICF-LOGO.png
0
0
Roberta Rollings
https://icf-pittsburgh.org/wp-content/uploads/2014/01/ICF-LOGO.png
Roberta Rollings
2018-02-12 21:14:14
2018-02-13 11:24:32
ICF PITTSBURGH – YOUR RESOURCE FOR GROWING YOUR COMPETENCIES & YOUR COACHING BUSINESS