Monday, May 4, 2020
by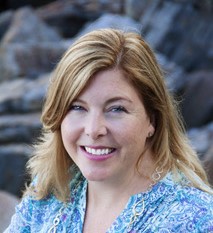 Tara Butler Floch, PCC, CPCC
 12:00 p.m. to 1:30 p.m.
 CCEs: 1.5 (.25 core/1.25 resource)
One of the biggest challenges that Coaches face is powerfully enrolling committed clients.  Did you know that the average coach has only 1 paying client a year after they've been certified?  Furthermore, there are countless number of talented coaches who are undercharging for their transformational work in order to get a "yes" from potential clients because they can't enroll prospects effectively at the rate they deserve.  If you want to have a sustainable, full practice full of committed clients then it's key to master the art of client enrollment.  Unfortunately, most enrollment methods taught by the Marketing "Gurus" don't work well for coaches, who want to have an authentic and genuine connection with their prospects and not be too "salesy".  Conversely, giving away free sample sessions may give the prospective client a great coaching experience but rarely leads to a powerful conversation about working together.  This presentation Getting To a Powerful "Yes" – how to enroll clients to fill your practice with ease you will learn how to:
Create the coaching container to have deep learning and insight, and lead your prospect down a path to work with you, simultaneously
Create your own enrollment template using our methodology and process for client enrollment conversations
Frame your enrollment conversations to create clear expectations for the experience (no bait and switch!)
Hold a perspective that serves your ideal outcome and serves the client
Handle and navigate sticky issues around money
Get to a clear and powerful "yes" or "no" (no more wishy washy-ness!)
o Establishing Trust & Intimacy with the client
o Coaching Presence
o Active Listeningo Powerful Questioning
Whether you have been a coach for a year or a decade, there will be great nuggets for you to learn from this presentation.  This methodology works well for both coaching and consulting services and can be used effectively with either individuals or a corporate environment.  Whether you are a leadership coach and consultant, or a life coach, this methodology can be customized to create a powerful enrollment conversation that will create a powerful, committed "yes" from clients who you know are meant to work with you. TARA WILL LEAD A LIVE DEMONSTRATION OF THIS TECHNIQUE.
Tara Butler Floch, PCC, CPCC is known as the Coaches' Coach.  She has helped hundreds of entrepreneurs level up their businesses since 2000, when she started her coaching and training company, after being a Sales & Marketing Executive of 3 global companies and managing teams of up to 80 people. Tara has always been passionate about helping others fully step into their full potential, passion and gifts. She has used her deep knowledge of business development, marketing and branding to help hundreds of clients define their niche to make a greater impact with their clients, transform and grow existing businesses, and create meaningful, passionate, full coaching practices of ideal clients.  Her mission is to widen her ripple effect in the world by helping great coaches build their businesses and help even more people transform their lives.
You must register for this webinar by Friday, May 1, 2020.
To Register:
ICF Pittsburgh:  Click here.
ICF Affiliate Chapters – $15
Non-members – $25
Recording only – $25
https://icf-pittsburgh.org/wp-content/uploads/2014/01/ICF-LOGO.png
0
0
Roberta Rollings
https://icf-pittsburgh.org/wp-content/uploads/2014/01/ICF-LOGO.png
Roberta Rollings
2020-03-13 15:00:21
2020-03-13 15:00:21
Getting To A Powerful "Yes" – How To Enroll Clients To Fill Your Practice With Ease