Coaching the Whole Person Using the Tool of the Enneagram
September 28 @ 7:00 pm

-

8:00 pm

Free – $25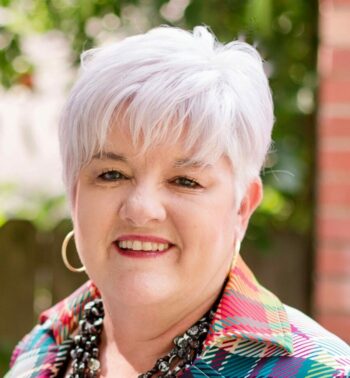 Teresa McCloy, ACC
CCEs: 1.0 (0.75 core/ 0.25 resource)
As we explore tools to use in coaching, we are looking at supporting our clients as a whole person.  The tool of the Enneagram can give us a way to connect with all three centers of intelligence. As our clients begin to explore and  processing through, their instincts or Body Center, their emotions or EQ Center and their thoughts or  IQ Center we can help them explore and discover all three centers and bring about Full Circle movement.
When we as a coach can serve our clients by helping them noticing places and spaces where we are seeing growth, development and awareness we are showing up as our best self as a coach. The tool of the Enneagram is powerful for us as coaches as well as our clients.
Join us as we gain knowledge and awareness of a possible tool to bring into our tool kit for coaching or for your own personal wisdom and understanding.
In this webinar we will:
Learn about the Enneagram
Learn about the Three Centers of Intelligence
Learn to apply this knowledge to coaching
Participants will gain:
Knowledge of the tool of the Enneagram
Understanding of how all three centers are used in coaching.
Learning how to ask good coaching questions using the knowledge of the head, heart and body.
Learning how to prepare ourselves for a coaching call with a client.
Teresa McCloy, ACC, REALIFE Process® Creator and Founder, Certified Enneagram Professional, Certified Spiritual Director.
She is committed to helping you discover your best REALSELF, live your best REALIFE, and do your best REALWORK. She created the REALIFE Process® for herself as a recovering workaholic and Type Three on the Enneagram, to really slow down and stop living with her hair on fire to truly do what matters. Along that way, she's developed a Modern Day Rule of Life that allows her to breathe deep her passion for connection, equipping coaches and consultants, and noticing the extraordinary amongst the ordinary moments.
Teresa is a Keynote Speaker, Podcaster, and a Certified Coach through the International Coaching Federation, as well as an Accredited Enneagram Professional who serves on the International Enneagram Association Global Board.
Registration:
ICF Pittsburgh Member/Affiliate/Premier – $0
ICF Global Affiliate Chapters – $15
Non-members – $25
Recording only – $25