Wednesday, June 17
by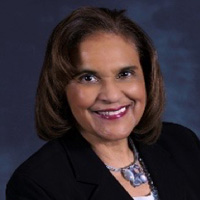 Dr. Erroline Williams, PCC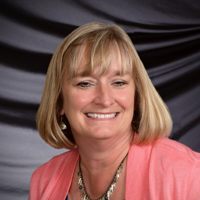 Jane Rahenkamp, PCC
 6:30 p.m. to 8:00 p.m.
CCEs: 1.5 (1.0 core/.5 resource)
Over the last 20 years, an unprecedented growth has been noticed in the introduction of coaching into organizations, in both for-profit and non-profit.  The International Coach Federation produces reports and measurements proving that coaching is a critical component for employee growth. Positive effects of coaching include that it leads to increased skills in managing complexity, pressure, and stress, redirection of derailing behavior in leaders and managers more productive teams; increased engagement; smoother organizational transitions; and bottom-line improvement.  While coaching has become more common and a valuable component in organizations, it's important to define the differences and variables of both internal coaching and external coaching.
There is a great variety in the way that coaching looks, on a continuum, within an organization, for example, one end of the coaching continuum is executive or leadership coaching. Within the middle of the continuum includes manager as the coach, and finally, at the far end, self-coaching wherein an individual facilitates their own process to coach themselves.  No matter the approach, coaching remains an invaluable approach to ensure the growth and development of the employee.
Within an experiential and didactic framework, workshop participants will:
Discover the value of creating a coaching culture
Learn the components of instituting the coaching culture
Identify the need for internal or external coaches for the organization
Acquire the essential skills of internal coach training
Explore case studies of successful coaching in an organization
Speakers:
Dr. Erroline Williams, PCC, is a professional certified coach and leadership consultant.  She coaches executives and mangers, emerging leaders, college students, and women in career transition.  She helps her clients to grow and expand their possibilities and takes a transformational approach to coaching.  She will listen, challenge, and affirm her clients throughout their coaching journey to greatness to become their best selves.
After a 25-year career in the corporate environment, and most recently within administration in higher education institutions, Erroline has a range of experience developing and engaging teams and individuals. Erroline has an ACC from the International Coaching Federation and holds a doctorate in higher education administration from the University of Pittsburgh. As a certified C-IQ (Conversational Intelligence®) Core Skills Practitioner, she utilizes the skills to help leaders to identify their conversation styles.
Jane Rahenkamp, PCC, as a life and leadership coach, Jane is passionate about helping others improve their personal and/or work lives by partnering with them to reflect on where they are currently and what they need to do differently to bring fulfillment into their lives. Her own personal and leadership experiences have shown her that true fulfillment is possible in all aspects of our lives.
You must register for this webinar by  Monday, June 15, 2020.
To Register:
ICF Pittsburgh Members/Affiliates/Premier:  Click here
ATD Pittsburgh Chapter: email roberta@pittsburgh coaches.com
ICF Affiliate Chapters – $15
Non-members – $25
Recording only – $25
https://icf-pittsburgh.org/wp-content/uploads/2014/01/ICF-LOGO.png
0
0
Roberta Rollings
https://icf-pittsburgh.org/wp-content/uploads/2014/01/ICF-LOGO.png
Roberta Rollings
2020-03-13 15:43:20
2020-05-27 09:12:09
Creating a Coaching Culture for Your Organization