Coaching the Inner Game
Wednesday, November 18, 2020
by
Chuck Gohn, ACC
6:30 p.m. to 8:00 p.m.
CCEs: Pending
According to best-selling author and Executive Coach Tim Gallwey at any given time there are two games being played out in the various arena of life: an outer game being played externally on the court, in the classroom or at the workplace, and an inner game being played mentally within a person's head. The best performances result from playing both games well.
Coaches and their clients often focus on the outer game and related performance measures while focusing little attention on the inner game. But it is in the inner game where most people become stuck by limiting beliefs, unhealthy attitudes, and paralyzing emotions. This creates the self-interference that often prevents a person from reaching his or her goals.
In this workshop, participants will learn how to apply coaching in a unique way – in The Inner Game way that will enable their clients to play the inner game well, and move them towards their true potential in many arenas of life.
By participating in this workshop participants will learn:
Tim Gallwey's Inner Game Theory
The Inner Game Conversations: Self 1 and Self 2
The Inner Game Coaching Model: P = p-i
The ACT (Awareness + Choice + Trust) Coaching Tool
Speaker: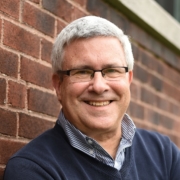 Chuck Gohn, ACC is a professional speaker, trainer, and performance coach who prides himself on his ability to utilize practical tools that help individuals and organizations move beyond interferences and towards their true potential.
He is a member of the International Coach Federation (Pittsburgh Chapter), an approved Facilitator of Tim Gallwey's Inner Game School, and a Life Coach Instructor at the Community College of Allegheny College. He holds a Doctorate from Fuller Seminary and a BS in Business from Portland State.
To Register:
ICF Pittsburgh Member/Affiliate/Premier:  Click here.
ICF Affiliate Chapters – $15
Non-members – $25
Recording only – $25