Coaching the Inner Game of Faith
Thursday, December 3, 2020
by
Chuck Gohn, ACC
6:30 p.m. to 8:00 p.m.
CCEs: Pending
Spiritual coaches help close the gap between a person's God-given potential and his or her daily reality. But although the core coaching competencies can create external actions aimed at moving a person toward the best version of him or herself, an area that shouldn't be neglected is what executive coach and author Tim Gallwey refers to as the inner game.
Many coaches have been exposed to Tim Gallwey's Inner Game formulas in their coach training but may be unfamiliar with how to best apply them. This workshop is to help the participant gain further clarity around The Inner Game Coaching Model and the related tools as well as how to apply them in a uniquely Christian context.
In this interactive workshop participants will learn:
The inner game theory and PLE Coaching Model
How the inner game model can be applied within a faith context
Specific examples, tools, and disciplines that can aid the coach in spiritual coaching
**Although not required, it is recommended that participants first attend The Inner Game Essentials workshop on 11/18.
Speaker: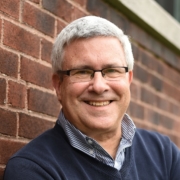 Chuck Gohn, ACC is a professional speaker, trainer, and performance coach who prides himself on his ability to utilize practical tools that help individuals and organizations move beyond interferences and towards their true potential.
He is a member of the International Coach Federation (Pittsburgh Chapter), an approved Facilitator of Tim Gallwey's Inner Game School, and a Life Coach Instructor at the Community College of Allegheny College. He holds a Doctorate from Fuller Seminary and a BS in Business from Portland State.
To Register:
ICF Pittsburgh Member/Affiliate/Premier:  Click here.
ICF Affiliate Chapters – $15
Non-members – $25
Recording only – $25