Tuesday, February 20, 2018
12:00 noon to 1:30 P.M.
CCE's (Core .75/Resource .75)

facilitated by Lauren Lambrecht
Panelists:  Cindy Land, ACC, Dianna Paterline, Stephanie Rooney, ACC and J. Todd Ross, MBA, ACC
Ever been curious about the "secret sauce" of other coach training programs?  Whether you are a seasoned coach or a just getting started exploring coach training options, this program will expose you to the wide world of some of the most popular coaching models.
Learn some of the core fundamentals of ICF accredited programs, such as Hudson Institute, Coaches Training Institute (CTI), New Ventures West, Gestalt Institute of Cleveland, Georgetown University Executive Certificate in Leadership Coaching and Duquesne University Professional Coach Certification Program.  Hear testimonials from participants about how they use their models in practice and share your own experiences and perspectives.
Participants will:
Gain exposure to key points of different coaching models
Discuss how common coaching approaches vary between models
Learn new activities and frameworks for interacting with clients
Facilitator: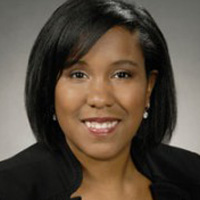 Lauren Lambrecht, is a talent development and HR professional, and founder of Verve Leadership, Lauren has more than 15 years of experience helping individuals and organizations to reach their greatest potential. Coaching is a natural extension of Lauren's personality.  She has further developed the skill by working for more than 15 years with leaders, young professionals and students in a variety of organizations ranging from small non-profits and social ventures, to large marketing and financial services companies.  Lauren's clients have used her integrated design thinking and coaching approach to successfully navigate major life transitions, including identifying and landing dream jobs, transitioning to leadership roles (often after parental leave), launching businesses and rejuvenating relationships with partners, family members, and themselves. In her role as VP and Senior OED Consultant at a Fortune 100 financial services institution, she managed the implementation of Coaching, Diversity & Inclusion, and Informal Learning programs supporting over 270,000 team members. She also managed Early Talent Planning programs, where she created leadership development programming for millennial talent at the undergraduate and MBA level.  Lauren serves on the board of the International Coaching Federation – Pittsburgh Chapter, and is a Coaches Training Institute Certified Professional Co-Active Coach (CPCC).  She is a graduate of Stanford University and holds an MBA from University of San Francisco.
Panelists: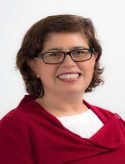 Cindy Land, ACC, Learning and Development Senior Consultant, she is a member of the solution delivery team which supports development of Wells Fargo Leaders across the company.  In her role as Learning and Development Senior Consultant, she provides one on one coaching, facilitates leadership and professional development courses and supports projects. Cindy is also a host for Wells Fargo's Diverse Leader Programs.
Cindy earned her coaching certification from New Ventures West and received her coaching credential from the International Coaches Federation.  She holds a Bachelor of Science degree from the University of Phoenix in Business Management. She has also completed several external certifications in leadership, customer experience, change management and 360 coaching.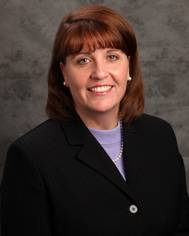 Dianna Paterline, Relationship Manager/Talent Dev.& Org Effectiveness,Wells Fargo & Company. In her current role, she works to help develop Wells Fargo Leaders by partnering with clients to consult on their leadership effectiveness, coaching, and development needs. She also acts as the liaison between the line of business and the Enterprise to ensure leadership needs are being communicated resulting in enterprise applicable solutions.  In addition, Dianna provides development coaching to leaders across Wells Fargo.
Dianna holds a Bachelor of Sciences degree from the University of Kansas in business administration with a minor in East Asian Studies. She holds a leadership coaching certification from the Hudson Institute.  She is also a certified coach for the Zenger Folkman Extraordinary Leader 360 assessment and the Extraordinary Performer 260 assessment as well as a certified coach for the Human Synergistics ACUMEN Leadership Workstyles assessment.
Stephanie Rooney is an ACC Gestalt Certified Life Coach, helping to foster positive development with a number of loyal clients.  Stephanie particularly enjoys working with individual clients to discover their potential and broaden their capacity as they move toward their desired performance goals.
Along with her husband, Jim, Stephanie co-founded First Link.  First Link's world-class researchers and analysts help organizations make better decisions (avoiding costs and mitigating risks) by providing market intelligence and guidance on how to commercialize your program or asset most effectively.
Stephanie enjoys working within her own organization, supporting working groups and individuals as they consider, plan and implement changes that are important to the success of the company. Her stewardship in balancing the tasks of operations with the personal growth and engagement of personnel creates the company's strongest asset, its culture.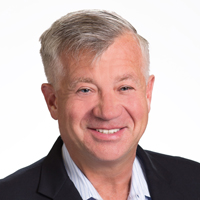 J.Todd Ross, MBA, ACC, Co-Founder, CEO and Managing Partner, Belle Haven Solutions, LLC. Todd" enjoyed a distinguished career as a United States Naval Intelligence Officer, ultimately serving as Commander of the Office of Naval Intelligence (ONI). After transitioning from the Navy, he was an Executive Director and Strategist for both CACI and Hewlett-Packard. Today, he leads Belle Haven Solutions, LLC. When BETTER is the imperative, Belle Haven Solutions partners with aspirational leaders and teams pursuing their highest potential.  Belle Haven Solutions offers innovative and differentiated leadership coaching to individuals, groups, teams and corporations that focuses on the whole person, and not just problems.
Todd is a graduate of the University of Pittsburgh, the U.S. Naval War College, George Mason University's School of Management (MBA) and the Executive Leadership Coaching certificate program in Georgetown University's Institute for Transformational Leadership. An Associate Certified Coach, he is active in the International Coach Federation Pittsburgh Chapter
AGENDA
Date: Tuesday, February 20, 2018
Location: Webinar
Time: 12:00 noon to 1:30 p.m.
ICF Pittsburgh members, affiliates and premier level can register for this virtual program at no cost. To register please use subject line as Coaching Roundtable and send your name, email address and phone number by clicking here.
You must register for this event with payment received by Friday, February 16th to receive the rate of $25.
Send a check for the fee (payable to "ICF Pittsburgh") to: ICF Pittsburgh, c/o Roberta Rollings, 241 Patterson Road, Bethel Park, PA 15102.
https://icf-pittsburgh.org/wp-content/uploads/2014/01/ICF-LOGO.png
0
0
Roberta Rollings
https://icf-pittsburgh.org/wp-content/uploads/2014/01/ICF-LOGO.png
Roberta Rollings
2018-01-09 10:08:48
2018-02-13 16:27:33
Coaching Model Roundtable (Virtual)