WEBINAR
by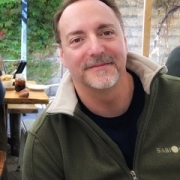 Michael Forlenza, PhD, MPH, PCC
6:30 p.m. to 8:00 p.m.
 CCE: 1.50 (.75 core/.75 resource)

Many of our clients are responsible for making decisions in this complex (and now chaotic) environment, but few are really prepared to clearly makes sense of, and act effectively in, complex and increasingly chaotic, situations.  In this 90-minute webinar, participants will be introduced to a decision-making framework called Cynefin and will learn how to help their clients better understand how to see and navigate through complexity and chaos. In breakout rooms, they will also practice coaching each other through the identification of a complex or chaotic situation and design of one or more safe-to-fail experiments.
In this interactive presentation, you'll discover:
Participants will understand the basic characteristics of complex adaptive systems;
Participants will learn to recognize & distinguish between contexts with differing complexity;
Participants will develop an effective language to describe differences between complicated, complex, & chaotic domains;
Participants will learn a decision-making process for different domains; and
Participants will practice coaching through the decision-making process.
Michael Forlenza, PhD, MPH, PCC is an experienced leader, international leadership consultant, and leadership development coach having worked for over a decade with both executive and emerging leaders across a wide variety of corporate and economic sectors. He also serves as a Positive Deep Adaption Guide and Facilitator focusing on supporting individuals to adapt to the psychological and spiritual challenges of climate change.
Prior to becoming a full-time coach, consultant, and facilitator, Michael served as Assistant Dean in the School of Leadership and Professional Advancement at Duquesne University where he initiated, founded, and continues to teach in the Professional Coach Certification Program (PCCP), an International Coach Federation Accredited Coach Training Program.
Michael holds a doctorate in Biological and Health Psychology and an MPH in Epidemiology and is an ICF Professional Certified Coach (PCC). He is also a Level 2 Internal Family Systems (IFS) practitioner.  He has advanced Mindfulness-Based Emotional Intelligence Training (MBEI) and Corporate-Based Mindfulness Training (CBMT), the Cynefin Framework.
To Register:
ICF Pittsburgh Member/Affiliate/Premier:  Click here.
ICF Affiliate Chapters – $15
Non-members – $25
Recording only – $25
https://icf-pittsburgh.org/wp-content/uploads/2014/01/ICF-LOGO.png
0
0
Roberta Rollings
https://icf-pittsburgh.org/wp-content/uploads/2014/01/ICF-LOGO.png
Roberta Rollings
2020-06-11 10:44:28
2020-06-18 15:46:21
Coaching, Complexity, and Seeing Larger Systems - August 4, 2020