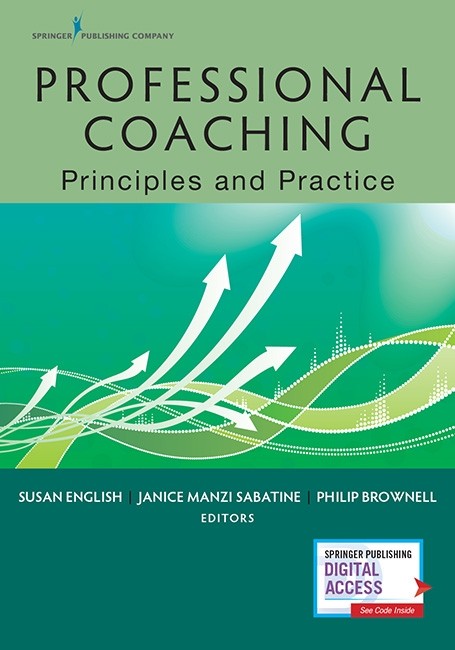 BEYOND THE BASICS
ADVANCED TOPICS IN COACHING
Beyond the Basics is a Virtual reading, discussion & learning experience for all professionals interested in expanding their knowledge of coaching. Topics for each session will be selected from the "desk-top" reference, PROFESSIONAL COACHING, Principles and Practice.  Its editors, seasoned coaches themselves, intended to create one source that would bring together perspectives of expert coaches with experts on coaching and a way to move its content "off the shelf" and into everyday coaching practices.   It is important that each participant read the targeted chapter in advance. The text can be purchased online and through the publisher, www.Springerpub.com, enter "Professional Coaching Principles & Practice".
Wednesday, March 11, 2020
7:00 pm – 8:30 pm
Chapter 9
Honing the Ultimate Coaching Advantage
CCE: 1.5 core
 by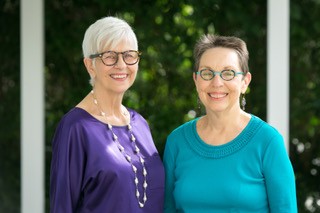 Nancy Smyth, MCC/Sharon Eakes, BCC
Authors
Overview: The ultimate coaching resource is the coach's ability to connect with and form meaningful relationships with the clients.  In this chapter, we explore an aspect of coaching deeper than technique of behavior.  We identify the advantages of maximizing a robust coaching relationship with clients, because therein lies the active ingredient for the best outcomes.  We explore the coaches' way of being, which includes how they see and think and the state of their hearts.  We also examine how coaches can tap into their most authentic selves to facilitate success in the coaching relationship.

Through reading & interactive discussions, participants will learn:
The Primacy of Relationships: The Client: The Coach-Self Relationship
Essential Elements in the Coach/Client Relationship
Heart Centered Presence
How to Maximize Client Outcomes- Merge Mind and Heart to Stimulate Change
Nancy Smyth, MCC, in the mid-1980's, Nancy apprenticed with an Aztec Indian Medicine Man. She learned to see what is invisible to our physical eyes. She integrates this unique skill set into her ongoing work. In 2006, Nancy received her MCC credential. Her presence is delightfully tranquil while being powerfully transformative.
Sharon Eakes, MA, BCC, has a master's degree in psychology, and is a Board Certified Coach. She is a serious student of systems, and served as Chair of the Board of the systems thinking collaborative, Pegasus Communications, for 10 years. Her book, Fresh Views on Resilient Living, placed first in the self-help category of the 2015 Indie Excellence Award. She has the presence of a wise woman wrapped in a spirit of lightness.
Two Wise Women
Both Nancy and Sharon are seasoned Executive and Life Coaches with expertise in relationships and resilience. For 16 years they co-facilitated the master coaching program for the Arbinger Institute, The Choice in Coaching. Nancy and Sharon have successfully trained and coached people from over 24 countries. They authored the insightful book, Chocolate or Lunch: How Choices Impact Relationships, a finalist in the prestigious Eric Hoffer 2017 Book Awards.
REGISTRATION: 
ICF Pittsburgh Chapter Members/Affiliates/Premier ($0)
Click here.
ICF Affiliate Chapters ($10)
Non members ($20)
Tuesday, April 21, 2020
6:30 pm – 8:00 pm
Chapter 34
Executive Coaching
CCE: 1.5 (1.0 core/.5 resource)

 by

Jeremy Robinson, MSW, MCC
Overview:
The Chapter provides a summary of the way executive coaching has been thought about and delivered over the last twenty to twenty-five years.  The author, who has had a front row seat at these developments as a busy executive coach, describes the different types of executive coaching. He also discusses how coaching is an organizational engagement and how using 360 Feedback has helped coaches to be viewed as "necessary" components of leadership development vs. a fad.  There is also some discussion of current and future trends in executive coaching.
Through reading & interactive discussions, participants will learn:
How coaching has evolved in organizations over the past 20 years including some of the objections to coaching that coaches have had to meet and overcome.
The purpose of describing this historical context is to give coaches a sense of the history of how coaching began to be organized in the method it is being practiced today
The detailed descriptions of different types of executive coaching and the definition, which the author and other coaches prefer, that executive coaching be defined as an engagement that is sponsored and paid for by an organization.
Jeremy Robinson, MSW, MCC, Executive Coach & Management Consultant
Jeremy's business career has been the result of the mix of disciplines of writing, psychotherapy and management consulting.  He coaches C-level executives, Managing Directors, Senior VPs, and high potential employees in a wide range of industries including financial services, pharmaceuticals, advertising, and high tech among others.  He has been involved in the design and implementation of Internal Executive Coaching Programs at several companies. He is also a coaching resource for private equity venture capital firms.
Jeremy is often chosen to coach highly-valued, high IQ leaders on their self-management, leadership and emotional intelligence skills.  These assignments usually result in clients making specific behavioral change to improve leadership and managerial performance which drive business results. Jeremy also specializes in working with those organizations that have a commitment to diversity by coaching female, African American, Latino and gay/lesbian leaders.
Jeremy holds certificates in Psychoanalysis and Psychotherapy, and Community Mental Health Consultation from the Postgraduate Center for Mental Health in NYC.  He has graduate degrees in Social Work and English Literature/Creative Writing. He's also received the MCC [Master Certified Coach] credential from the International Coach Federation which he's held since 1999.
REGISTRATION: 
ICF Pittsburgh Chapter Members/Affiliates/Premier ($0)
Click here.
ICF Affiliate Chapters ($10)
Non members ($20)
EDITORS

Sr. Susan English, OSB, Ed.D, MCC is Co-director of the Duquesne University Professional Coach Certification Program and has a private practice as a life and leadership coach.  She has training in both Internal Family Systems and Emotional Intelligence.  Sr. Susan has over 30 years of experience as a teacher, college professor, and supervisor and is an award-winning student mentor.  She has worked in public, private and prison school settings and has been an active leader in state and local professional and non-profit organizations.  Sr. Susan is a past president of ICF Pittsburgh and holds a doctorate in education from Indiana University of Pennsylvania.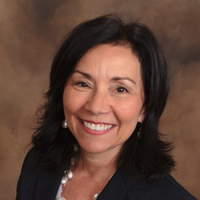 Janice Manzi Sabatine, PhD, PCC is an ICF credentialed executive coach and biomedical scientist, incorporates evidence-based coaching approaches to help scientific and healthcare professionals become stronger, more effective leaders. She helps her clients leverage their strengths to improve performance with a special emphasis on helping them set clear expectations, handle difficult conversations, and lead without overt authority.
Phillip Brownell, MDiv, PsyD, PCC, is a clinical psychologist licensed in North Carolina, Oregon and Idaho. Dr. Brownell completed 7 years of formal training in gestalt psychotherapy, has written several books on the subject, and is in involved in the global movement to establish a research tradition for gestalt therapy. He also completed the International Coach Federation (ICF) accredited professional coach training program at Duquesne University and resides in southern Idaho